Art Faculty - Justin Schmitz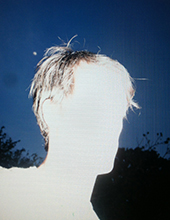 Justin Schmitz is an artist living and working in Chicago,IL. He received a MFA from Yale University in 2013 and a BFA from Columbia College Chicago in 2004. He was awarded the Toby Devan Lewis Fellowship by the Yale University School of Art and the Tierney Fellowship for Excellence in Photography by the Tierney Family Foundation. Justin is also the recipient of The City of Chicago Community Artist Assistance Program Grant, The Union Civic and Art League Scholarship, and The Albert P. Wiesman Scholarship. He was a finalist for the Honickman First Book Prize at Duke University's Center for Documentary Studies and the Photography Book Now Prize. His work was part of The Museum of Contemporary Photography's Midwest Photography Project and the Indie Photo Book Library.
His work has been including in screenings at Rencontres Internationales: New Cinema and Contemporary Art in Paris and Berlin and screened at M+B Gallery in Los Angeles. Schmitz has exhibited around Chicago at C33, The Coat Check Gallery, Gardenfresh, Heaven Gallery, the Evanston Biennial, and Version Festival. His work has been exhibited elsewhere including The Aperture Foundation, Belfast School of Art, and Yale University School of Art.
Justin teaches photography at MCC.
See more of work at his work at Justin's professional website.