Art Faculty - Sarah Ruthven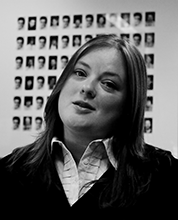 I was born in Virginia but grew up in San Diego, California. There, I graduated with an Associates of Arts degree in Transfer Studies from Southwestern Community College and earned a Bachelor of Arts degree in Art History from The University of San Diego (Go Toreros!). In 2006, I graduated with a Master of Arts degree in Art Education from The School of the Art Institute of Chicago. In 2017, I graduated with a second Master of Arts degree in Modern and Contemporary Art History, Theory, and Criticism from Azusa Pacific University.
I am interested in the field of visual culture, global approaches to the humanities, and exploring the meaning of antiquities and their connection to our lives today. I teach a learning community called Gandhi's Playlist: Non-Western Art History and Eastern Philosophy each spring. I teach Art History, Humanities through the Arts, and Art Appreciation.