Art Faculty - Lee Stanton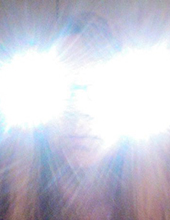 Lee is an artist working in the Chicago area. Her paintings have been included in numerous exhibits and juried shows and have received numerous awards. She is a member of ARC Gallery in Chicago. Lee's research interests include contemporary art, art criticism, and aesthetic theory, and Byzantine and Islamic art and architecture.
Lee Stanton holds a Master of Fine Art in Studio Art from Northern Illinois University, a Master of Education in E-Learning from the University of Illinois Urbana-Champaign, and a Master of Art in Art History from the University of Illinois at Chicago, and a Bachelor degree from Illinois State University.
Lee teaches Art History, Art Appreciation, and Humanities at MCC. She has been teaching art for about 20 years. She is also a course developer for Columbia College of Missouri's online campus where she teaches Art Appreciation and participates each year in the Columbia College Study Abroad program.
See more of Lee's work at her professional website.