Children's Learning Center
The Children's Learning Center (CLC) provides a positive learning environment for young children and a lab site for Early Childhood Education students. The CLC is a state-licensed child-care center.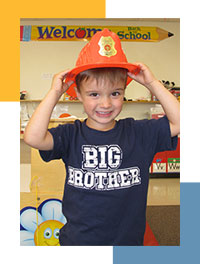 Learn about…
15 month through 3-year-olds
3 to 5-year-olds
3-year-olds
4-year-olds
5-year-olds
Wondering about school closings in bad weather?
Sign up for MCC Campus Alerts and we'll notify you of weather-related closings.
Read our Inclement Weather Policy.