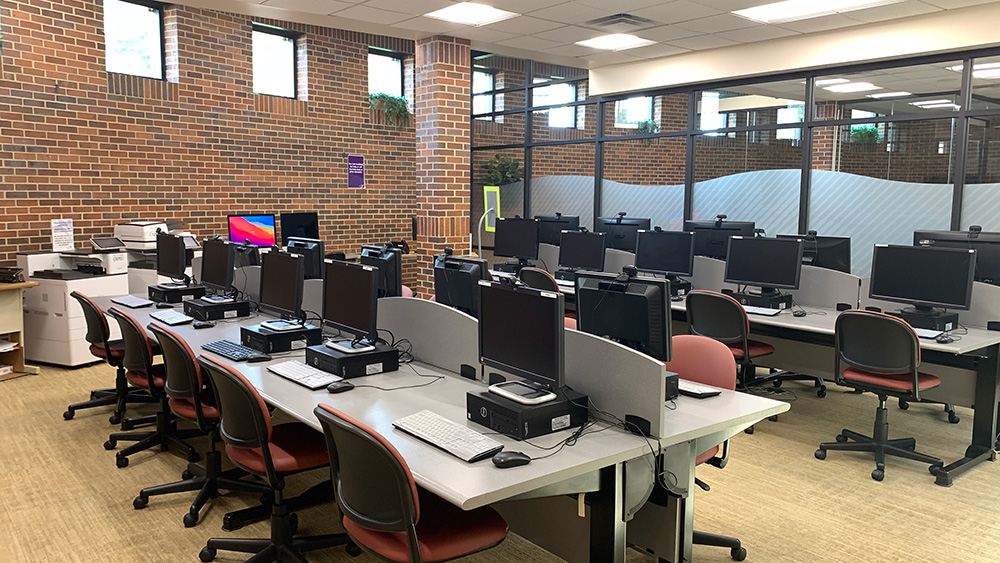 Academic Computing Lab
E108e - equipped with Windows PCs, Macs, and color printing
Students who are currently enrolled in credit courses have access to Microsoft Office and the Internet. Other applications are available based on course requirements.
Classroom and Computer Lab Rules:
Do not share your myMCC username and password with others
Do not install software on any computer at MCC
Do not plug a laptop into any network jack at MCC
Reviewing offensive material is prohibited
Eating and drinking is not allowed at any computer
Cell phone conversations are prohibited in any computer lab
Children are not allowed in the classrooms or computer labs
Appropriate conduct is expected of all users
College information technology facilities and resources are not to be used for commercial purposes or non-college-related activities without written authorization from the College.