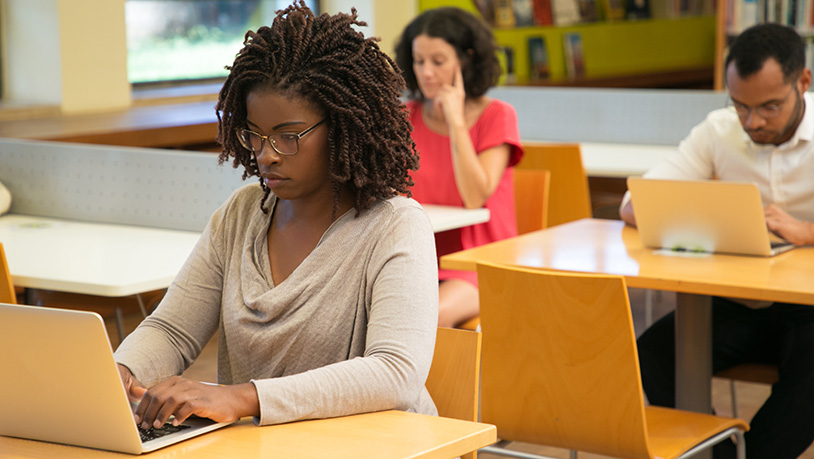 Testing Center
The Testing Center provides:
Placement tests / Makeup tests
Test proctoring for students with accommodations
Certification testing
Specialized testing for program completion
See us when you:
Need to schedule a test
Need placement for math or English
Schedule a testing appointment by calling (815) 455-8984 or scheduling a test online. Walk-in appointments are accepted based on availability.
Photo identification is required for all testing.
See which tests require your student ID and which tests require government-issued ID like a driver's license, passport, or military ID.
MCC Placement Exams
Make-Ups
WorkKeys (Paraprofessional certification testing)
National Incident Management System (NIMS)
Automotive Service Excellence (ASE)
National Occupational Competency Testing (NOCTI)
If you need a new MCC student ID made, visit the Student Success Center in A247.
GED ®
College-Level Examination Program® (CLEP)
Test of Essential Academic Skills (TEAS®)
Certified Nursing Assistant (CNA)
Veterinary Assistant Training
Certified Electrocardiogram Technician (CET)
Certified Phlebotomy Technician (CPT)
Certified Medical Assistant (CMA)
Proficiency Exams
Important information you should know before using the Testing Center
Apply to MCC before scheduling tests

You need to apply to MCC, pay the required non-refundable $15 application fee and allow two business days for your student ID number to be assigned before you can take a placement test at MCC.

Testing Center Guidelines

Tests must be completed at least ten minutes prior to closing.
Some tests require appointments and/or fees. Appointments are suggested for all tests.
Lockers are available to stow personal items during testing.