Art Faculty - Marissa Lambert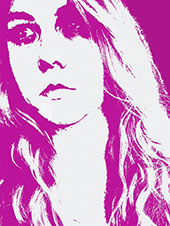 My passion for graphic design and photography started at an early age with Print Shop on an Apple IIC computer, and a Polaroid camera that was almost too big to hold. I have been a professional graphic designer for over twenty years, and have been teaching undergraduate graphic arts classes since 2014. In my spare time I enjoy spending time with my family, photography, traveling, and gardening.
Marissa teaches Graphic Arts for MCC.