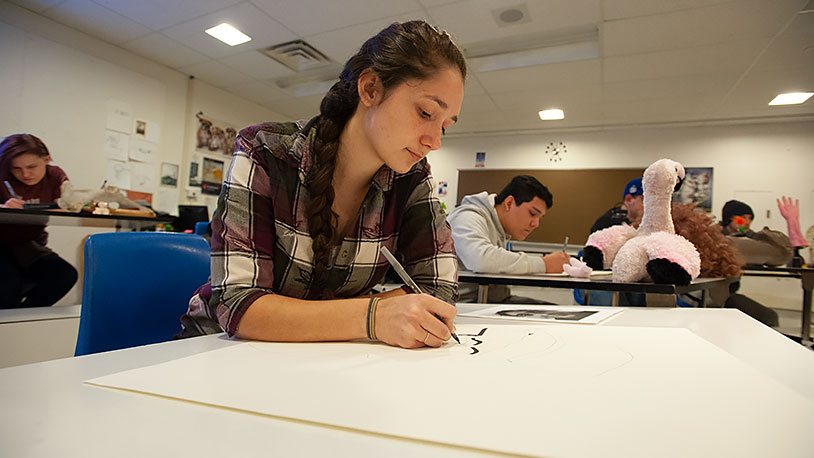 Drawing
Does the Art Department offer drawing courses?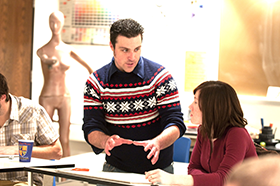 Yes, we offer credit drawing courses including drawing and composition and life drawing.
What are students working on in drawing classes?
See examples of Drawing I students' work.
See examples of Drawing II students' work.
What equipment is available in the classroom?
Our drawing classroom is equipped with:
Fully-adjustable drawing tables and chairs
Color correct lighting helps you to see your work better
VHS, DVD players and monitor installed in the studio
Who teaches drawing courses?
Who can I contact for more information about drawing?
Contact Matt Irie for more information.