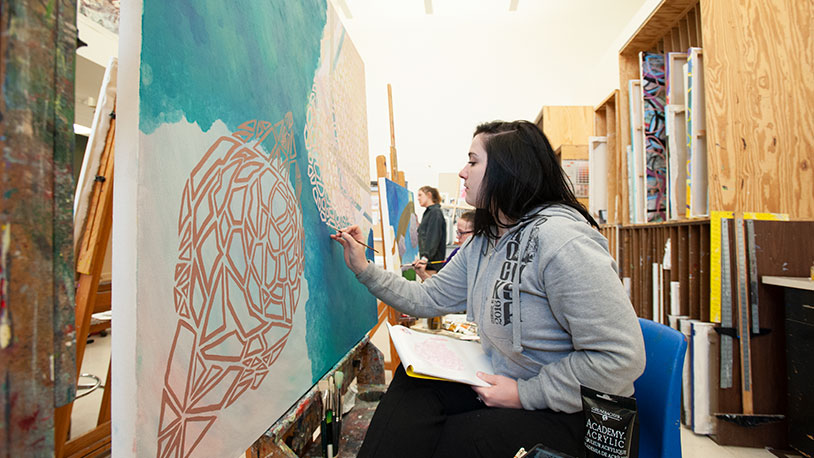 Painting
Does the Art Department offer painting credit courses?
Yes, we offer credit courses to develop painting foundations.
What are students working on in your painting classes?
See examples of
What's available to students in the painting studio?
20 foot ceilings
Wall of windows for natural light
Fully adjustable professional hardwood easels
Who teaches the painting courses?
What job opportunities are available to painting majors?
Students who earn a degree in painting work as:
Who can I contact for more information about painting?
Email Mark Arctander for more information.