Black Box Theatre | Moon Over Buffalo
Meet the Cast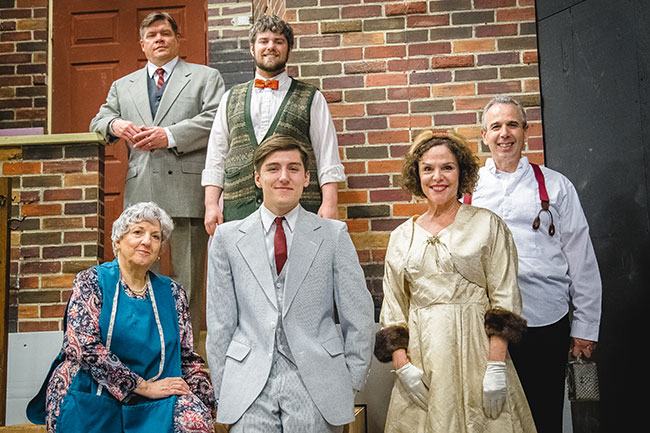 The cast includes Shannon Mayhall (Cary), winner of the 2016 Broadway World Chicago Award for Best Actress in a play (Resident/Equity), Jay Geller (Kildeer), Chair of Theatre at MCC, Jeff Cook (Crystal Lake), director of the Upstaged Web Series, Trace Gamache (Crystal Lake), Sean Plotts (Wonder Lake), Brendan Gaughan (Woodstock), Katherine Kallus (Crystal Lake), and Kathie Comella (Woodstock).
The Black Box Summer Theatre is proud to present as part of MCC's 50th Anniversary celebration, Ken Ludwig's hilarious comedy, Moon Over Buffalo.
Moon Over Buffalo is directed by Regina Belt-Daniels (Crystal Lake) with set design by Tom Kesling (Glenview), lighting design by Rick Amundsen (Woodstock), costume design by Kathy Brunke (Woodstock), props design by Lori Mages (Woodstock), stage combat by Bill Daniel (Chicago) and stage manager Kathryn McCord (Crystal Lake).
Post from playwright, Ken Ludwig!
---
Select an image to enlarge