Black Box Theatre | August: Osage County
Meet the Cast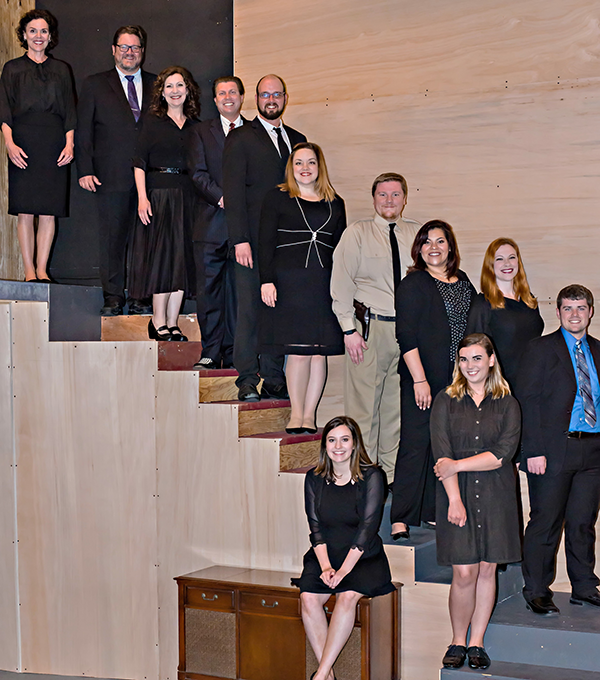 Pictured, From left to right: Dinner at the Weston Home - Jean (Lydia Johnson), Charlie (Christopher Plotts), Little Charles (Brendan Gaughan), Mattie Fae (Doreen Dawson), Ivy (Lauryn Lugo), Violet (Shannon Mayhall), Barbara (Tricia Miller Hewson), Karen (April Noel), Steve (Rikki Lee Travolta), Bill (Tim Vance) and Johnna (Fallon Knaak) in Tracy Lett's August: Osage County.
---
The Black Box Summer Theatre is proud to announce "August: Osage County" by Tracy Letts and directed by Jay Geller. The play is winner of the 2008 Pulitzer Prize and Tony Award.
"I'd bet the farm that no family has ever been as unhappy in as many ways-and to such sensationally entertaining effect-as the Westons of 'August: Osage County,' a fraught, densely plotted saga of an Oklahoma clan in a state of near-apocalyptic meltdown. Fiercely funny and bitingly sad…[a] turbo-charged tragicomedy…"
-NY Times.
---