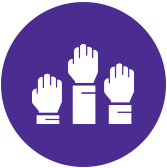 Support Services
Contact Crisis Intervention and Prevention Services should you need assistance with life circumstances that may interfere with your learning and success at MCC.
Are you dealing with food insecurity? The Purple Pantry provides café coupons to students who need a meal. Ask for a Purple Pantry café coupon at Campus Safety, B176, or Advising, A257. If you need to take food home, you may pick up a variety of non-perishable foods and information about community resources from the Purple Pantry in Advising, A257.
Do you need appropriate professional attire for your interview or other professional business meetings? Fill out a voucher and shop for exactly what you need from our Purple Closet partner stores.
The Friends of McHenry County College Foundation has established a Student Success Fund to address urgent needs. Speak with the coordinator of Student Life, the coordinator of Student Diversity and Inclusion, or a College Success Coach, if drastic circumstances in your life are endangering your ability to attend MCC.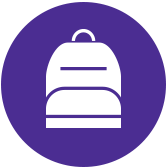 Student Services
If you're looking for the office of Student Life, Student Diversity and Inclusion, College Success Coaches, or just a place to chill between classes, stop in the Student Success Center, A247, just off the atrium.
MCC's veteran affairs representative can help you navigate your veteran education benefits. Our Student Veterans Resource Center, A248, is the perfect place to meet up with other veterans, learn about grant and scholarship applications, and more.
Are you eligible for Access and Disability Services? We offer support services ranging from classroom aides and note takers to sign language interpreters and assistive equipment.
Need someone to watch the kids while you're in class? You can be confident that your children are thriving in a positive learning environment in our onsite, state-licensed Children's Learning Center while you're in class. We accept Child Care Financial Assistance through 4-C.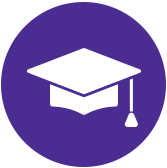 Academic Services
Thinking of transferring? Wondering which courses to sign up for next semester? Meet with one of our knowledgeable advisors and register with confidence!
We offer free tutoring in many subjects at convenient times. Visit the Sage Learning Center to work with one of our skilled tutors and keep your grades on track.
Whether you're applying for your first job or ready to move in a new direction, Career Services can help you with apprenticeships, resume writing, and interviewing skills. You can even use Career Coach, a free career assessment to help you identify career opportunities in line with your interests.