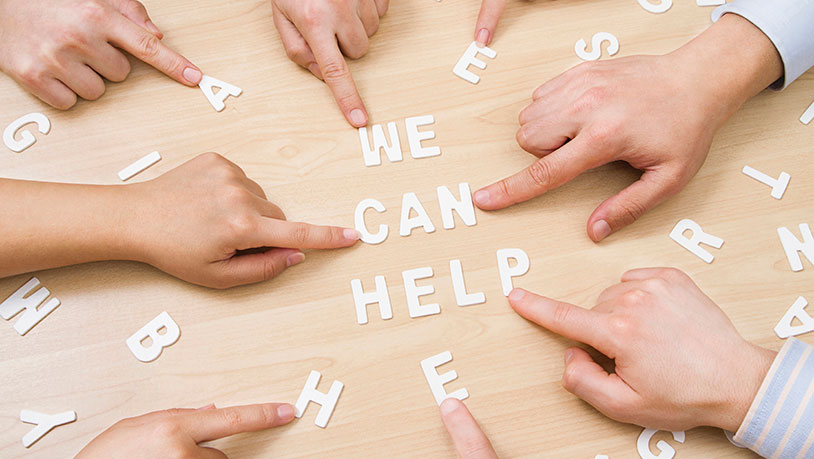 Emergency Financial Assistance
Ask for Emergency Funding or Technology Support from the Student Success Fund
We know times are tough right now—so we're providing additional support for MCC students affected by the Coronavirus (COVID-19) in the form of emergency funding and laptops for students who lack the technology for online learning.
You're eligible to apply for Student Success Fund assistance if you:
Have a 2.0 GPA or higher
Are enrolled in six or more credit hours
Have no overdue debt to the college (payment plans are not considered debt)
Have no unresolved Student Code of Conduct issues
If you're requesting funding for a bill or other expenses, you must provide documentation of the expenses, such as a copy of the statement or bill. The Foundation does not make out checks directly to individuals. If your request is approved, they will write a check directly to the company to which the payment is owed.
Laptops and other technology items are provided with funding from the CARES Act through MCC's Title III Grant.
Complete an application for financial support
Complete an application for technology
Once you've submitted your application, a Student Support team member will contact you by email or phone to discuss your application.
Please note—laptops are on their way and will be available soon. If you fill out an application, someone will be in touch with you to discuss options.
All decisions are made on a case-by-case basis. If you have any questions about whether or not you qualify for financial support or to receive a laptop, email studentsupport@mchenry.edu or call (815) 479-7700.
---
Established in 2017 by the Friends of McHenry County College Foundation, The Student Success Fund (SSF) helps MCC students by providing immediate financial support when urgent and emergency situations put their continued education at risk. The primary purpose of the SSF is to improve student retention when unforeseen occurrences may impact the student's ability to stay in college and complete their educational goals.
In 2019, McHenry County College was awarded a Title III Grant: Strengthening Institutions Program, Pathways to Persistence and Graduation. As a Title III Grant awardee, MCC received additional funding through the CARES Act to meet specific student needs due to COVID-19-19.
Purple Pride Relief Funds
Students must have circumstances related to COVID-19 that prevent them from being successful in the classroom. This state grant (GEER) prioritizes students who are first-generation, low-income, underrepresented, and students with disabilities. This is a one-time funding award to assist the student with educational expenses so they can stay enrolled and be successful at MCC.
Apply for MCC's Purple Pride Relief Fund
An award will be provided to eligible students for financial assistance to cover student basic needs to assist with items such as:
Tuition and fees (scholarship for past due or existing balance)
Course materials and books
Technology costs or tools to support the multiple modes of instruction
Housing needs
Transportation
Healthcare
Childcare
Loss of student employment
To be eligible for funding, students must have circumstances related to COVID-19 that prevents them from being successful in the classroom. Students can receive one grant award per semester if continued support is needed.