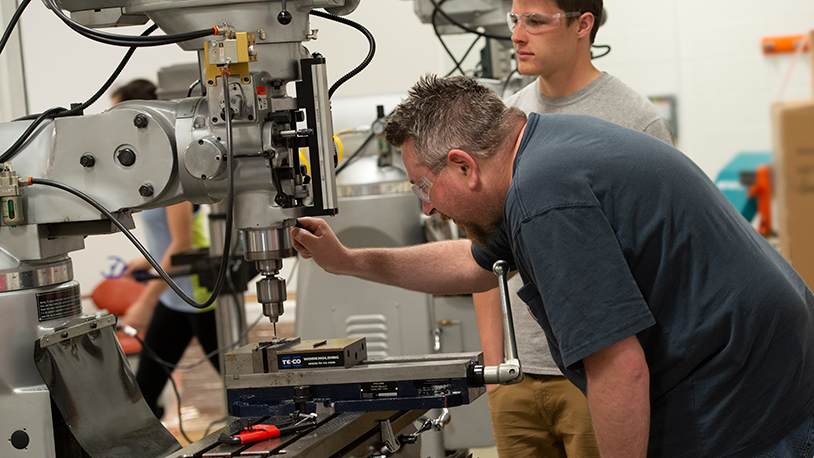 See for yourself how we're bridging classrooms and careers!
Apprenticeships bring the classroom and the career together, combining job-related credit courses with structured on-the-job training. The goal for apprenticeship programs is to provide workers with advanced skill sets that meet the specific needs of local employers using a flexible learning approach. Apprentices develop their knowledge and skills in the classroom and on the job site with a mentor as they become an industry professional.
Want to graduate with no debt and a high-skills job? Earn while you learn through the apprenticeship program at MCC.
With a Registered Apprenticeship, you'll build your knowledge and skills both in the classroom and on-site with a company mentor. You'll be getting salary and benefits plus paid tuition as you benefit from a comprehensive training program that combines job-related credit courses with structured on-the-job training.
As an apprentice, you'll
start working from day one with incremental wage increases as skills increase
have the full cost of MCC apprenticeship education covered by participating program employer
earn a stackable certificate and industry certifications upon completing the program
graduate with no college debt
Apprenticeship Program scheduling is arranged to avoid any potential conflicts between class time and time on the job. Part of the time each semester is dedicated to coursework at MCC and the remaining time is spent in on-the-job training with a company mentor.
The Apprenticeship Program is available for degree and certificate programs. Currently offering AAS Engineering Technology registered apprenticeships with specializations in: