Neicka Scott
Student Intern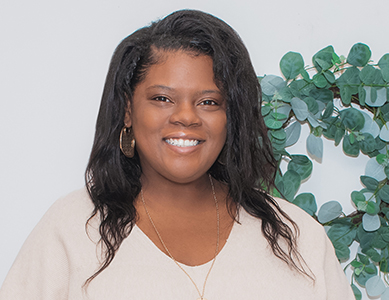 MCC student Neicka Scott recently had the opportunity to apply the business skills she's learning in the classroom during an internship with local photographer K-Adams Foto.
Scott, who is studying marketing and entrepreneurship at MCC, started the internship in September 2022 and finished in December 2022.
"What appealed to me about this internship was the chance to work with a small business owner performing various digital marketing tasks such as blog posts, email marketing, graphic design, social media management, and more," she said. "It was the perfect fit for me because I've always wanted to be my own boss and openly express my creativity."
During the internship, Scott created graphics for social media posts and local events, wrote blog posts for the company's website, and put together final photo packages for clients. She also assisted with photo shoots, created content for TikTok, Instagram, and Facebook, and attended networking events.  
"One of the biggest things I learned from my internship was the power of networking," Scott said. "I also learned how to build price sheets for billing your clients in a service-based business, and how to start up and grow a business from scratch."
After graduating from MCC, Scott plans to continue her education studying business at Columbia College. Her goal is to receive her bachelor's degree in Innovation and Entrepreneurship. She also has a certification in social media marketing and has now started her own graphic design and social media management business.
"I would strongly encourage every student to participate in an internship opportunity," she said. "There is nothing like having someone who is already a professional in your field coaching and guiding you through what it takes to get to where you need to be. It's better to have that experience in an internship because you're being taught along the way. It's a great way to gain exposure and hands-on experience!"
In addition to running her business, Scott has been granted a volunteer opportunity this summer at The Beacon Place Community Center as an Education and Enrichment class lead. She is looking forward to working with the youth and making her hometown community a better place.