Chi Upsilon Chapter of Phi Theta Kappa, International Honor Society at MCC
Learn more about us and the interesting things we're doing by checking us out in Canvas »
For current students only – use your myMCC login.
Why become a member of Phi Theta Kappa's Chi Upsilon Chapter at MCC?
Am I eligible to become a member?

To be eligible to receive an invitation for membership in Phi Theta Kappa's Chi Upsilon Chapter at MCC a student must:

Have accumulated 12 hours of college credit
Have established a minimum cumulative GPA of 3.5
Be currently enrolled in a credit course

Contact the advisors for an application and if you have any questions. There is a one-time fee of $80 to join.

What if I'm not eligible to become a member yet?

Don't meet qualifications yet? If you are not yet eligible for membership, but would like to participate in Chi Upsilon Chapter activities, you are welcome to participate as a provisional member

Provisional Members:

Are invited to participate in all chapter activities
Do not pay fees
Are not official members of Phi Theta Kappa Honor Society
Are not eligible for Phi Theta members-only scholarships
Are not eligible for graduation or transfer benefits
May not hold executive office

Should you become eligible in a future semester, you would be invited to full membership.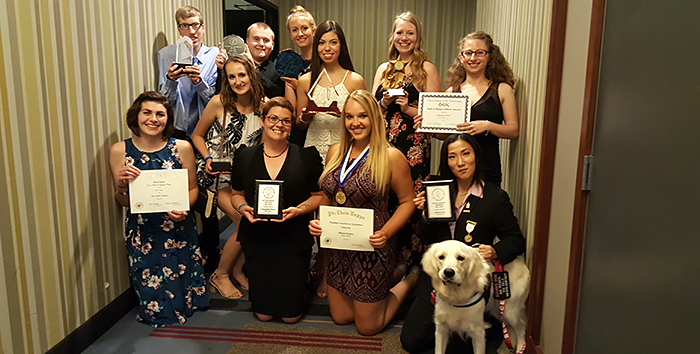 Students from the Chi Upsilon chapter accepted several awards at the June 2018 Illinois Regional Convention. Pictured: Brandon Cipolla, Matt Carter, Madison Schweitzer, Kim Campos, Jessica Swanson, Savanna Held, Lauren Stygar, Sarah Meyer, Katie Yohe, Paige Meyer, and Michie Ota with service dog, Peace.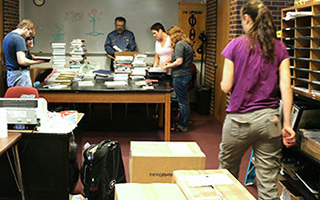 Books for Africa Packing Party. The funds raised from the Books for Africa book drive are used for chapter scholarships.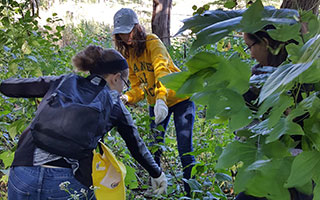 Students work to restore wetlands at Boger Bog as part of the 2018 Honors in Action Project