Study Abroad through MCC
Requirements to Study Abroad
Students must meet the following requirements to be eligible to study abroad:
2.75 or higher GPA
B or better in English 151
12 to 15 hours of college-earned credit
Live and study abroad for one semester!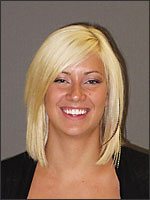 MCC student Kylie O'Halleran of McHenry is taking her Spanish lessons to new levels this fall semester as she studies abroad in Seville, Spain.
She's studying abroad to strengthen her Spanish-speaking skills and to learn the cultures of Spanish-speaking people first-hand.
"I like the cultures of the Spanish-speaking people. They're friendly and willing to talk to new speakers, like me." Read more from Kylie »