Caitlin Pruitt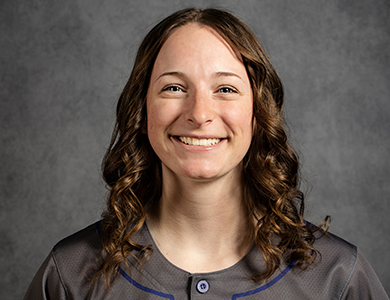 Congratulations to Caitlin Pruitt, MCC's February 2023 Student-Athlete of the Month. The Richmond-Burton High School graduate is an outfielder for the Scots softball team.
As a freshman, she was 1st team All-Conference and 2nd Team All-Region. She batted .436, had 15 stolen bases, 28 runs scored, and a .939 fielding percentage. Caitlin also earned ISCC All-Conference Academic honors. 
She is a sophomore captain for the 2022-23 Scots who will begin their spring games on March 17.
Head Coach Wally Warner lauds, "Caitlin is a natural leader who works hard on and off the field. She has earned the Presidential Talent Scholarship Award and tutors math students. She is an awesome example for our MCC student-athletes."
"We are thrilled when such high-quality student-athletes choose MCC as their next step as a student and athlete. We are proud to be part of Caitlin's bright future," adds Director of Athletics Karen Wiley.