Rebecca Zwettler
Founding Faculty Scholarship Recipient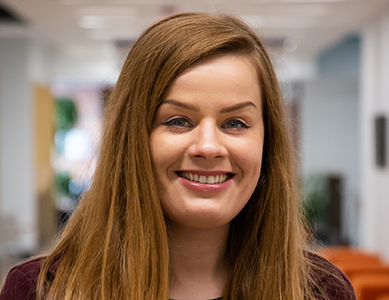 MCC student and Founding Faculty Scholarship recipient Rebecca Zwettler will be graduating with her second degree in 2022. She credits the scholarship with being able to take her next steps.
Given to three students each year, the Founding Faculty Scholarship awards 60 credit hours of tuition at MCC. To be eligible for this scholarship, students must have a high school or MCC GPA of 2.5 or higher, reside within the boundaries of MCC, enroll in at least 12 credit hours per semester, and write a 300–500-word essay.
Zwettler, who first started at MCC two years ago, is in the nursing program and plans to continue her education after MCC to earn a Bachelor of Science in Nursing (BSN). She originally chose to attend MCC because it was close to home but found that the school and the quality of the education exceeded her expectations.
"There are some amazing instructors here who I really enjoy talking to," she said. "One of my favorite classes is microbiology."
Zwettler also participates in the Student Nursing Organization outside of classes.
When asked what advice she would give to students applying for these scholarships, Zwettler's advice is simple: "Just try! You can't receive scholarships if you don't try!"
Applications for scholarships are due April 1. To view all open scholarships, visit www.mchenry.edu/scholarships.