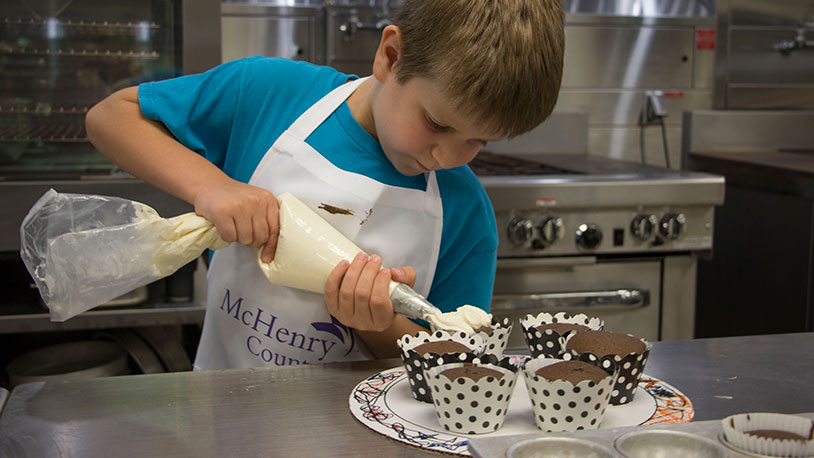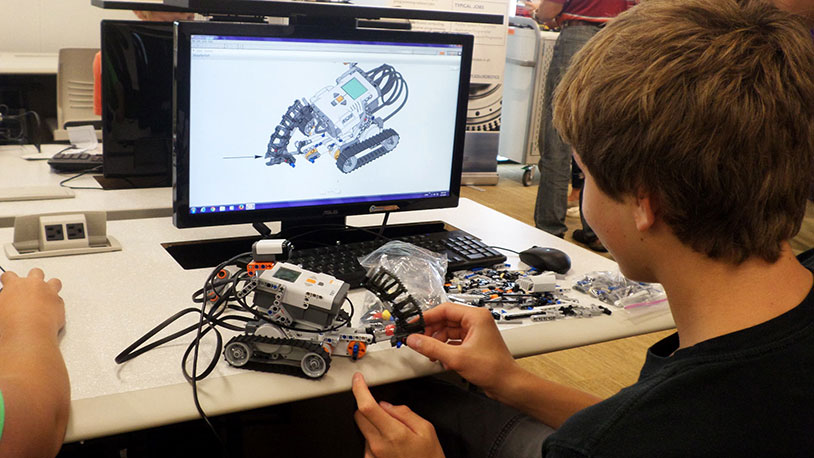 Kids and College
Join us for our half day Summer Academy classes, academic and enrichment classes offered in the morning and afternoon with option to stay for lunch, or our one-week full-day MCC Tech Camp, a STEM (Science, Technology, Engineering, Math) camp offered six weeks throughout the summer.
MCC has High School STEM Boot Camps for students entering 9-12 grade highlighting careers in App Development, Web Design, Video Game Development, Robotics, and Modern Manufacturing and Entrepreneurship. This is a wonderful opportunity for students to be immersed in an intensive weeklong class about some of the most in-demand and fastest growing careers in America.
For questions, or to request a printed or electronic summer camp schedule, contact (815) 455-8569.
---
How to Register for Kids and College Classes and Summer Camps Online
If you're new to MCC, see www.mchenry.edu/myMCC and select Register for Workforce and Community Development Classes »
Selecting the Topic Code Kids and College using the arrow for the drop-down menu.
Select a class for registration and select Submit.
Complete the required personal identification information and payment information, then select Submit.
---
Follow McHenry County College's board Kids and College MCC Tech Camp on Pinterest.