Leibman Science Center
Gold LEED® Certification for Leibman Science Center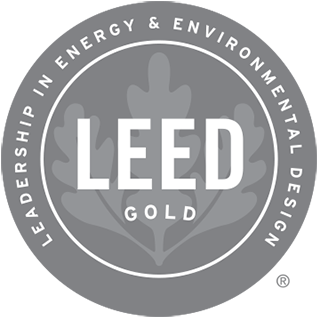 The Liebman Science Center has received the Gold LEED® Certification. What does it mean to LEED certified? LEED®, which stands for Leadership in Energy and Environmental Design, is a certification program focused primarily on new, commercial-building projects, and based upon a points system. Most importantly, a LEED® certification recognizes the effort to make a facility more sustainable, as well as offers the opportunity for potential cost savings over time. LEED® is the preeminent program for the design, construction, maintenance and operations of high-performance green buildings.
Features Pursued for LEED Certification
MCC's LEED® Certification efforts.
100%

80%

60%

40%

20%

0%

Sustainable Sites

Water Efficiency

Energy and Atmosphere

Materials and Resources

Indoor Environ. Quality

Innovation and Design Process

Regional Priority Credits
LEED® , and its related logo, is a trademark owned by the U.S. Green Building Council® and is used with permission.