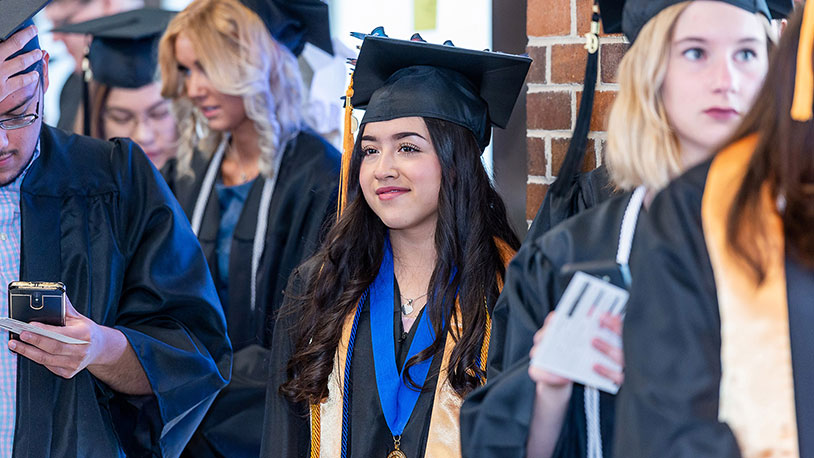 Graduation Requirements and Procedures
Attention Spring Graduates
Submit your graduation application for degree or certificate completion, online through Self-Service on myMCC by April 1, 2023.
Complete the following steps:
Login to myMCC
Select Self-Service
Select Graduation Overview
Select Apply
Mark "yes" you will attend
Complete the application and Submit
Purchase your cap and gown
May graduates are eligible to participate in the MCC Spring Commencement which will be held on Saturday, May 13, 2023.
Information will be emailed to you in April, or visit www.mchenry.edu/commencement for details.
Call us about…
Graduation candidates must submit the graduation application through myMCC before the following deadlines:
May graduates - April 1
December graduates - November 1
As a student, it is your responsibility to know and fulfill all degree/certificate requirements and graduation procedures.
You, in conjunction with your advisors, should monitor your progress (My Progress) online in myMCC. In order to graduate, you must submit the graduation application through myMCC during the semester in which you will complete the graduation requirements.
If you have a major restriction of any kind, you may not graduate until the restriction is lifted. Catalogs are valid for five years from the date they are published.