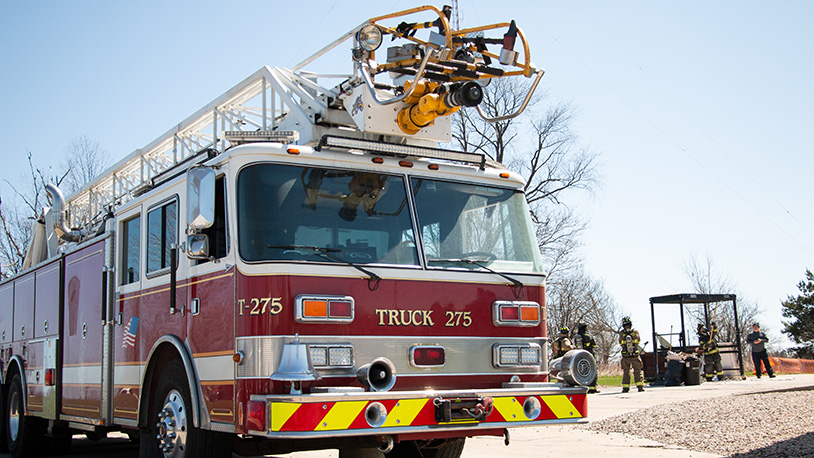 Fire Service Training
continuing education for current rostered firefighters
MCC offers fire service continuing education courses to keep you up-to-date on the latest fire safety and rescue techniques and prepare you for the Illinois Office of the State Fire Marshal (OSFM) certification exams.
Featured Noncredit Fire Service Training Courses
Fire Apparatus Engineer is designed

for firefighters who are assigned to operate fire department apparatus in the normal course of their duties.

Firefighter Rope Operations provides students with the basic knowledge and skills to perform basic rope rescue at the National Fire Protection Association (NFPA) 1670 and 1006 Operations levels.
Advanced Technician Firefighter includes all required hands-on practicum for certification, advanced skills for Rapid Intervention Teams (RIT), and 20 hours of live fire evolutions.
Vehicle Machinery Operations provides students with the basic skills to perform vehicle and machinery rescue at the NFPA 1670 and 1006 Operations levels.
Water Rescue Operations 

covers the hazards and safety procedures needed to perform water rescues safely and efficiently.

Watercraft Technician addresses emergent and non-emergent situations with a variety of watercraft including boats, wave runners, and specialized vehicles.
Register Yourself for Fire Service Training Now » or Register with Company Sponsorship »
This is noncredit career training that will prepare you to earn an industry-recognized credential.