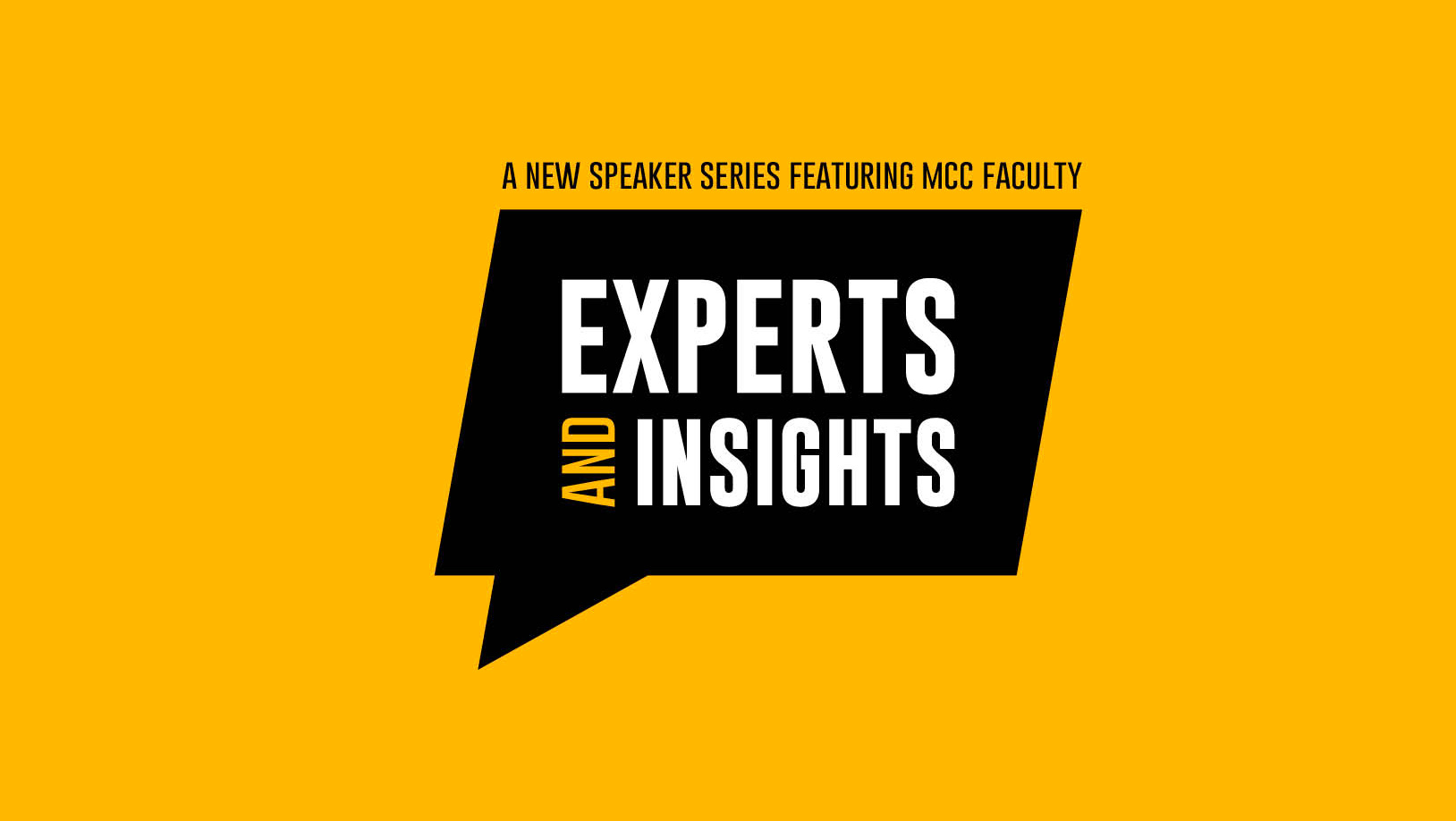 Experts and Insights
A Speaker Series Featuring MCC Faculty…
This free educational series is a unique opportunity to connect MCC employees, students, and residents to cutting-edge topics that directly impact our local economy and community. The speaker series is free and open to the public but registration is requested.
If you need an accommodation or a sign language interpreter, contact the Access and Disability Services department at (815) 455-8766 or disabilityservices@mchenry.edu.
Missed a lecture? Watch past lectures
---
Introduction to Hydroponics
Virtual event will only be held via Zoom. A Zoom link will be sent by 5 p.m. the day of the event.
Rich Tobiasz
Thursday, January 20, 2022, at 6 p.m. online | Registration required
Hydroponics is used to grow a wide variety of vegetables, herbs, flowers, and small fruits. In this session, we'll examine the use of hydroponics as a soilless method of growing plants while incorporating first-hand information from the MCC Greenhouse hydroponic production bay. Attendees will also learn how hydroponic systems can easily be adapted for home use.
Register for Intro to Hydroponics
About Rich
Rich Tobiasz began his growing career at age five in his grandmother's garden. He has since obtained a MS in Crop Science from the University of Illinois and is a volunteer Master Gardener for the U. of I. Extension. He also co-authored the Organic chapter for the U. of I. Master Gardener manual.
Tobiasz teaches Horticulture and Agriculture courses at MCC, where he introduces hydroponics as a method of growing greens, herbs, cucumbers, peppers, and tomatoes. He regularly tours groups through the MCC greenhouse (including the hydroponic showcase in Bay 3). He lives on a small organic vegetable farm in Spring Grove.
Language, Literature, and Learning: Calling for LatinX Inclusion
Kate Midday
Thursday, September 30, 2021, at 6 p.m. in person in the Conference Center (Rooms A211, 213, 215) and via Zoom | Registration requested but walk-ins welcome
The Latinx population makes up the largest portion of our county's diversity—but unfortunately, this group is often left out of American curriculums. Latinx literature, in particular, is not often found on required reading lists, and Latina literature even less-so. In a literary study of Latina/x storytelling and theory, Kate Midday will use original research to point to the vast differences amongst this large group of peoples and geographies. Attendees will leave with a new appreciation and understanding of the LatinX experience and a recognition of how much we still have to learn, through a thoughtful approach to ensuring all our students and neighbors are included, respected, and understood. A list of recommended readings will be provided.
La población latina constituye la porción más grande de la diversidad del condado-pero desafortunadamente, muchas veces no se representa en el currículo estadounidense. La literatura latina, en particular, no se encuentra en las listas de lecturas obligatorias, e incluso menos la literatura escrita por mujeres. En un estudio literario de la narración y teoría latina, Kate Midday usará la investigación original para describir las diferencias vastas entre este grupo enorme de pueblos y geografías. Los asistentes se irán con una nueva apreciación y conocimiento de la experiencia latina y un reconocimiento de cuánto tenemos para aprender todavía, por la llegada meditada al asegurar que todos nuestros estudiantes y vecinos sean incluidos, respetados, y sobreentendidos. Se proveerá una lista de lecturas recomendadas.
Register for Language, Literature, and Learning
 Meet the Speaker
Kate Midday is a full-time English faculty member at McHenry County College where she teaches Women's Literature, Children's Literature, Introduction to Literature, and both articulated levels of college composition. She was named MCC Faculty of the Year in 2011 and is a NISOD award recipient.