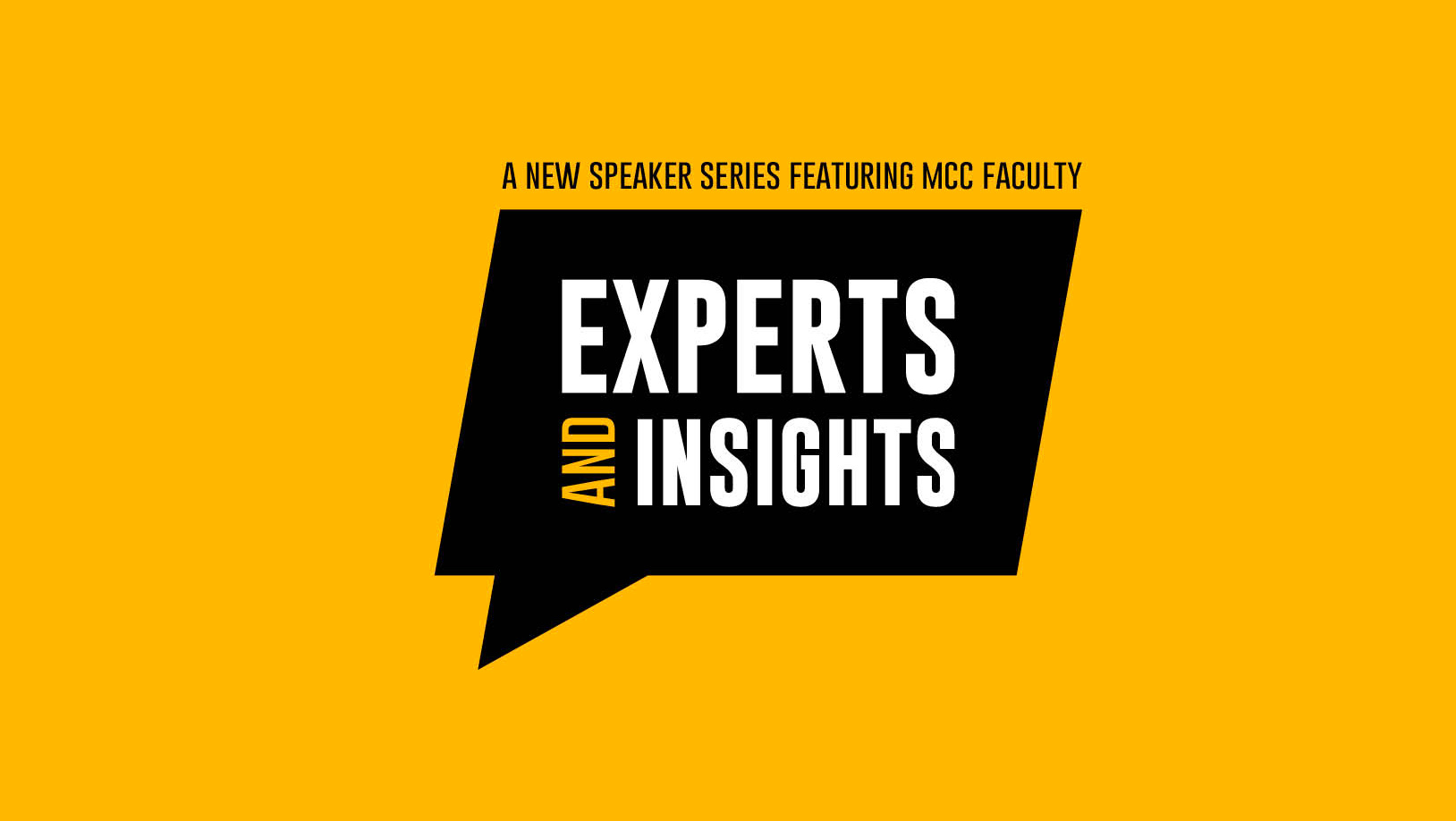 Experts and Insights
A Speaker Series Featuring MCC Faculty…
This free educational series is a unique opportunity to connect MCC employees, students, and residents to cutting-edge topics that directly impact our local economy and community. The speaker series is free and open to the public but registration is required. Registrants will receive a link to the webinar the day before the event. Registering qualifies you to view the session via Zoom or in person at the college.
If you need an accommodation or a sign language interpreter, contact the Access and Disability Services department at (815) 455-8766 or disabilityservices@mchenry.edu.
Missed a lecture? Watch past lectures
Becoming Resilient and Happy - What Psychology Can Tell Us About Happiness and Well-Being in Uncertain Times
Thursday, January 21, 2021, at 6 p.m. via Zoom | Free but registration required
Discover how mindfulness, positivity, compassion, and a resilient mindset have the power to create habits of happiness and well-being in your own lives, especially during difficult times.
Register for Becoming Resilient
 Meet the Speakers
Wise and Well: A Healthy Balance
Thursday, February 18, 2021, at 6 p.m. via Zoom | Free but registration required
Falls are a verified cause of morbidity and mortality in adults older than 65 years. Just because they're common doesn't mean they have to be accepted as normal. There are some practical strategies that can be combined with education to decrease the fear and the likelihood of falling. Incorporate these strategies can improve the quality of life of those who are at risk. We'll address the causes and risk factors of falls and include interactive practical strategies to prevent falls and improve the overall wellness of the community.
Preventing Falls
Register for A Healthy Balance
 Meet the Speakers