Current Art Gallery Exhibits
Galleries One and Two
MCC Student Art Exhibit
May 1 - June 8, 2023
Awards Reception
Wednesday, May 3
6 p.m. — in the MCC Library, A212
Free and open to the public
About the MCC Student Art Exhibit

The MCC Student Art Exhibit is an annual event that gives students enrolled in credit art courses the opportunity to participate in the jury process for an art competition/exhibit at the college level, prepare artwork for presentation in a gallery, potentially receive awards, and view their work in a professional setting. For many of our students, the MCC Student Art Exhibit is the first-time submitting artwork to a competitive jury process and, if selected, see their artwork hanging in a gallery. The pieces in the exhibit and the awards were chosen by members of the MCC Art Department and the Ryan Long Memorial Scholarship Fund representatives. The entries were impressive. Thanks to all students who submitted work this year, and congratulations to the juried-in artists and award winners!

For more information, to request pricing, or be added to the mailing list for upcoming exhibitions, contact Trevor Power, Art Gallery Curator, at tpower@mchenry.edu
---
Epping Gallery
Jewish American Heritage Month
May 1 - 31, 2023
About the Jewish American Heritage Month exhibit

May is Jewish American Heritage Month, and in celebration, we're exhibiting pieces from the Portrait in Print Collection created by Jewish American artists or with Jewish Americans as the subjects. As we delve into the historical context of these pieces, we invite you to reflect on the role of Jewish Americans in shaping the American identity and the values that have defined our nation. The brief biographies by Mary Liebman provide information about each subject/artist from the donor's unique viewpoint as a collector.

In light of the recent rise in anti-Semitic incidents, this heritage month is especially significant. By showcasing the history and contributions of Jewish Americans, we hope to promote a deeper understanding and respect for this community, and to counter the harmful stereotypes and prejudice that fuel anti-Semitism.

Through a selection of prints and drawings, we invite visitors to reflect on the impact of anti-Semitic discrimination and persecution throughout history and to consider the importance of standing in solidarity with Jewish Americans today. We believe that it is essential to confront and address anti-Semitism in all its forms, and to promote a culture of understanding and acceptance. This exhibition is a powerful reminder of the resilience and strength of Jewish Americans in the face of adversity, and serves as a call to action for all of us to stand up against hate and bigotry.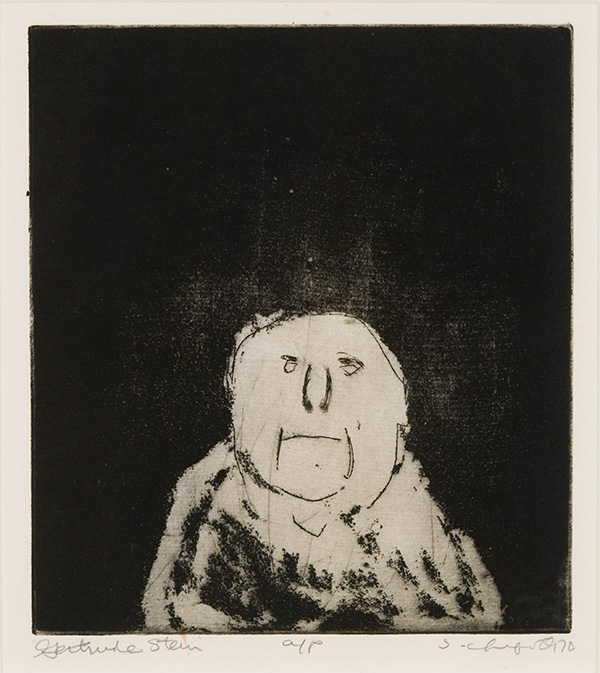 -
---
Please email Trevor Power, Gallery Curator, at tpower@mchenry.edu to leave a comment, request information, or be added to the mailing list for upcoming exhibitions.