MCC Employee Giving Campaign
Together, We're Making a Difference
For those who have supported MCC and our students and programs in the past, we thank you!
Our ultimate goal is always to reach 100% participation from MCC employees. Our collective effort in giving will demonstrate to our students, donors, and the community that we believe in and support the mission and future of MCC.
No amount is too small, and with payroll deductions, giving is easy!
In FY2019, 30% of MCC employees contributed more than $34,000 (and an additional $10,800 for the Liebman Capital Campaign) through one-time donations or payroll deductions. Remember, every gift, any amount makes a difference in supporting students and programs. Will you join us?
Scholarship Recipients Give Thanks and Express Appreciation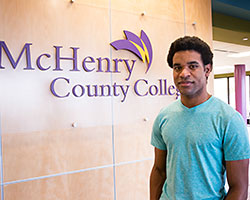 Brandon May
College Opportunity Scholarship
"It is a significant honor to receive these scholarship funds that will assist with my collegiate pursuit. Though I have had many adversities to face, I have not and will not let them deter me from accomplishing my goal. Finishing my education is very important to me and my family, as it will help to improve my chances of finding a career that is suitable to support us. I truly thank you for this opportunity. Your donation is greatly appreciated."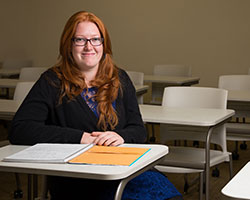 Vivian Sherwin
Jodi M. Retzlaff Memorial Annual Scholarship
"By awarding me the Jodi M. Retzlaff Scholarship, you have lightened my financial burden, which allows me to focus more on the most important aspect of school: learning. Your generosity has inspired me to help others and give back to the community. I hope that one day I will be able to help students achieve their goals just as you have helped me."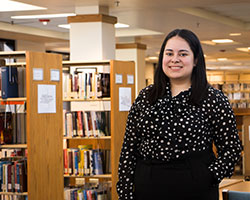 Jazmin Rangel
Forge Ahead Scholarship and Latine Educational Achievement Scholarship
"As a recipient of these scholarships, I would like to personally thank you for your kindness and generosity and for supporting my education goals. I am truly grateful and will continue to work hard to achieve my goals and pay back this kind gesture of providing financial support to students in need."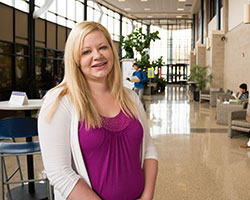 Anna Stapleton
AAUW Crystal Lake Branch Scholarship
"Thank you for your generosity in choosing me as the recipient of your scholarship. Receiving this scholarship has helped me immensely with achieving my dream of becoming a Registered Nurse. I am determined to maintain my GPA and complete my degree, and I look forward to giving back to the community once I begin my career. Thank you for your part in helping me achieve my goal."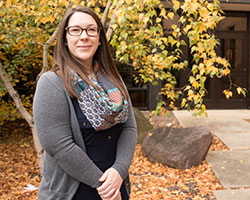 Corissa Blauw
Forge Ahead Scholarship
"I am honored to be recognized for my hard work and to be chosen as a recipient of the Forge Ahead Scholarship. I sincerely appreciate your generosity, and I am humbled to be chosen for this opportunity. I will work hard at succeeding in all my future endeavors. Once again, thank you. I cannot express enough how grateful I am."
---
You have the power to designate your gift to what fund(s) are meaningful to you. The employee campaign will lead to more scholarship funding for students, more professional development for faculty members, and more programmatic/equipment support to enhance classrooms and student experiences. We are tremendously grateful to all who can contribute to the Employee Giving Campaign and for your support of the Friends of MCC Foundation and MCC students.