Foundation Board of Directors
The Friends of MCC Foundation Board of Directors is comprised of community and business leaders who volunteer their time to raise funds in support of McHenry County College and its students and programs.
---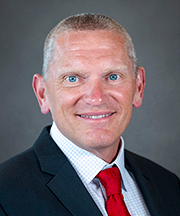 President
Steve Rankins
Fifth Third Bank
An MCC Distinguished Alumnus, Steve Rankins is the Senior Vice President-Middle Market Team Lead at Fifth Third Bank. He is currently the Treasurer for the McHenry County Economic Development Corporation's Board of Directors and previously served on the Board of Directors for the Centegra Health System Foundation for ten years.
Mr. Rankins earned his Associate in Science from McHenry County College in 1986, his Bachelor of Science from Illinois State University in 1988, and his Master of Business Administration from Webster University in 2004. He has two children, Andrew and Sarah, and lives in McHenry with his wife, Jennifer.
---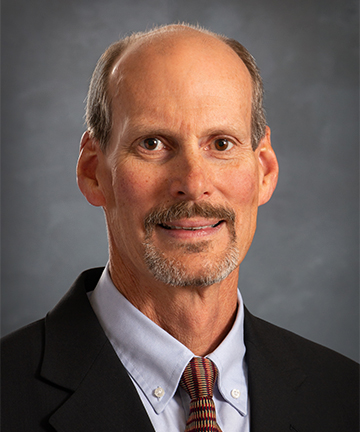 Vice-President
John Schuette
Schuette Food Consulting, LLC
Mr. John Schuette is the President of Schuette Food Consulting, LLC. He has 35 years of experience working in food R&D with Quaker Oats and PepsiCo as a Research and Development Director. Mr. Schuette led a team of food science professionals in developing new technologies for the Quaker/Tropicana/Gatorade division of PepsiCo. He brings extensive leadership experience to the Foundation Board serving in various roles for the Chicago Section of the Institute of Food Technologists (CSIFT) including election to the Executive Committee for a three-year term. He was also honored with the PepsiCo Chairman's Award in 2016. Mr. Schuette earned his Bachelor of Science in Chemistry and Math from MacMurray College and his Master of Science in Organic Chemistry from Northwestern University.
John is a Woodstock resident who comes to the Foundation Board with a strong desire to help MCC students succeed.
---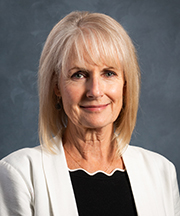 Secretary
Ann Schirk
Foglia Family Foundation
MCC alumnus Ann Schirk (Cary) is the foundation administrator at the Foglia Family Foundation, which provides financial support to those in need of education or medical help. She has spent more than 30 years working for Sage Products and the Foglia Family Foundation.
Ms. Schirk volunteers with Special Spaces, an organization that facilitates dream bedroom makeovers for children ages 2-19 with cancer, and also with the Young at Heart Senior Animal Shelter in Woodstock. Previously, she served on the Alexian Brothers (now Amita Health) Behavioral Health Committee.
---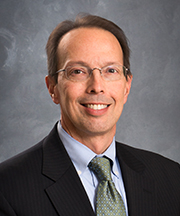 Treasurer
Rob Getty
American Community Bank
Rob Getty is the Chief Financial Officer at American Community Bank & Trust. He has spent his 30-plus year career in various accounting and finance roles, primarily in the financial services industry. He graduated from Northern Illinois University with a Bachelor of Science in accounting and received his Master of Business Administration in finance from DePaul University. He has previously volunteered with the Challenger Learning Center in Woodstock.
Mr. Getty and his wife, Loralei, have lived in Crystal Lake for 18 years and have two adult children, Stephen (Gina) and Jennifer.
---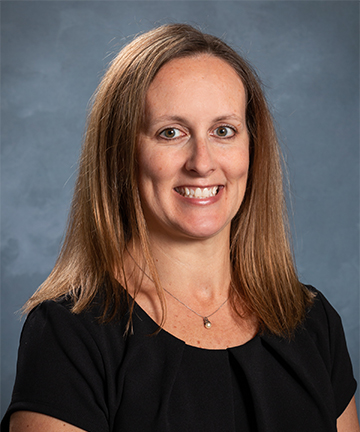 Erin Boerman
Snap-on
Erin Boerman is the Human Resources Manager at Snap-on Tools in Crystal Lake. She has 20 years of HR experience and is a Professional in Human Resources (PHR) as well as a Society for Human Resource Management Certified Professional (SHRM-CP). Ms. Boerman is a graduate of Johnsburg High School, a McHenry County College Alumni, and holds a Bachelor of Science in Human Resources from the University of Wisconsin-Parkside. She and her husband live in Johnsburg with their daughter.
---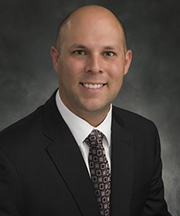 Cole Breese
365 Equipment & Supply
Cole Breese is the director of operations at 365 Equipment & Supply, the equipment, and supply division of Pepper Construction Group. He has more than 13 years of commercial contracting project management and operational leadership experience. He played an instrumental role in the development of 365 Equipment & Supply which began in 2015.
He obtained his Bachelor of Business degree in Finance from Western Illinois University. He and his wife reside in Huntley with their three daughters.
---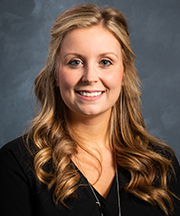 Alexa Malouf
Home State Bank
Alexa Malouf is the Assistant Vice President at Home State Bank. Over the past four years, she has worked as a credit analyst, then in commercial lending. As a first-generation student, Ms. Malouf earned her Bachelor of Arts in finance from the University of Iowa in 2016.
Malouf serves as the Treasurer and Board Member with On Angel's Wings, Inc. and participates in the BLINGS Group and on the Monday Night Football Fundraising Committee with the Crystal Lake Chamber of Commerce. She and her husband, Christian, live in Crystal Lake.
---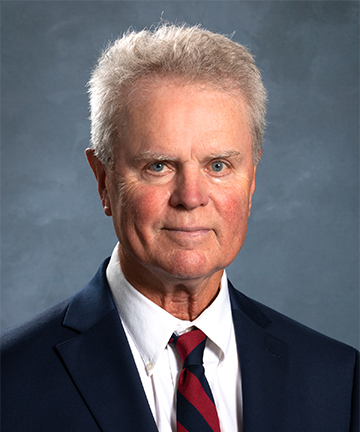 Richard Payson
Con-Agra Foods, retired
Rich Payson recently retired as the Director of Finance at Con-Agra Foods. He has 38 years of corporate accounting and finance experience at organizations such as the Charles Bruning Co., Quaker Oats, and PepsiCo. Mr. Payson has a Bachelor of Science in Accounting from Drake University and an MBA in Finance from DePaul University.
He and his wife Debbie reside in Cary. They enjoy taking walks, traveling, and spending time with family and friends. He has two sons, Dan and Mike; two daughters-in-law, Cara and Ali; and one granddaughter, Lydia Jane.
---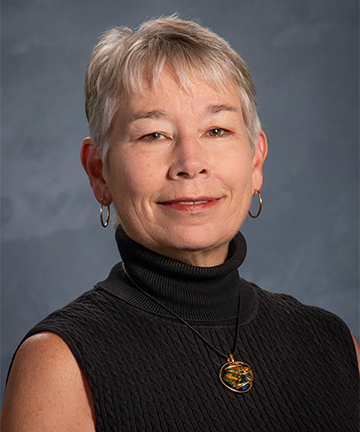 Laurie Retzlaff
The State Bank Group, retired
Laurie Retzlaff graduated from McHenry County College in December 2002 with an Associate of Science degree. She went on to pursue a bachelor's degree in Business Administration, majoring in Human Resources at Roosevelt University. After gaining some foundational HR experience at a Fortune 100 company, she returned to McHenry County and joined the team at The State Bank Group in Wonder Lake as a certified human resource professional. Laurie retired as Vice President of Human Resources from The State Bank Group in 2019. She was recognized as an MCC Distinguished Alumni in 2021.
Laurie has volunteered in the community throughout her life via school programs, scout leadership, Phi Theta Kappa, the Illinois Bankers Association, and Leadership Greater McHenry County. She has served on the board of Stateline SHRM (the local chapter of the National Society for Human Resources Management) as Treasurer and President.
---
Rob Revak
AptarGroup, Retired
Rob Revak is the retired director of human resources at AptarGroup, where he worked for over 38 years. Mr. Revak helped MCC to design and implement a county-wide high school and college-level Plastics program. In seven years, the program trained 17 new technician-level people who were hired by business partners.
Mr. Revak has an Associate in Science degree from MCC, a bachelor's in business from Western Illinois University, and a Master of Business Administration. He and his wife, Laurie, have two sons and live in Crystal Lake, where they enjoy tennis and gardening. Mr. Revak also serves on the St. Paul's Church Council in Crystal Lake and volunteers at the Crystal Lake Food Pantry.
---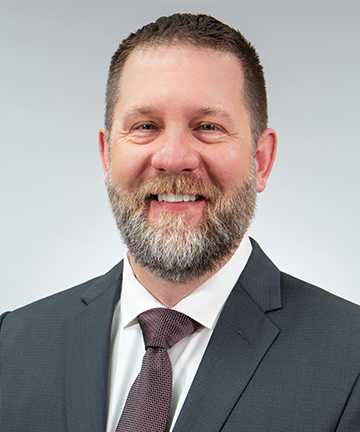 Christopher Schmidt
Stryker Medical
Christopher Schmidt is the Senior Director of Manufacturing at Stryker Medical in Cary. He has been with the company for more than 20 years, providing leadership in a variety of customer service, marketing, and manufacturing roles. Mr. Schmidt has a Bachelor of Science in Business Administration from Columbia College of Missouri-Crystal Lake Campus and an Associate of Science from McHenry County College.
---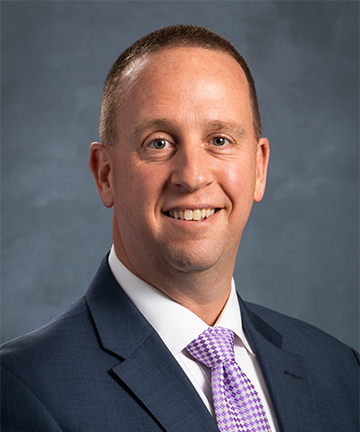 Dr. Corey Tafoya
Harvard Community Unit School District 50
Dr. Corey Tafoya (Harvard) is the Superintendent for Harvard Community Unit School District 50. He completed his Doctor of Education from the University of Northern Iowa. He is an experienced educational leader with a demonstrated history of achievement as a principal and superintendent in the school districts. He completed the Leadership Greater McHenry County program in 2009.
He is currently serving as the vice president of the United Way of Greater McHenry County Board and also volunteers with the Woodstock Christmas Clearinghouse and the Harvard Community Education Foundation.
---
Gloria Van Hof
The Riverside Foundation
Ms. Gloria Van Hof is a Licensed Nursing Home Administrator with 18 years of experience working in long-term care with individuals who have intellectual/developmental disabilities. She is also the founder and President of The Manufacturer's Source.
Gloria is a frequent lecturer on the Underground Railroad and has been published in many local newspapers. In 1997, she was the recipient of the McHenry County Athena Award. Gloria earned associate degrees from McHenry County College in both general education and industrial engineering. She also earned a Bachelor of Arts degree in English/psychology from Columbia College and a Master of Arts degree in clinical psychology from Roosevelt University.
Gloria is a Crystal Lake resident and a strong supporter of the Foundation. She established a scholarship in memory of her daughter, Anginetti L. Urch, who attended several classes at MCC before completing a bachelor's degree at Western Illinois University and a Juris Doctorate Degree at the University of Illinois John Marshall Law School.
---
Board Liaisons
Dale Morton
Trustee Liaison
Ex-Officio
Clinton E. Gabbard, Ed. D.


President


McHenry County College
Christina Haggerty


Vice President of Marketing, Communications, and Development


McHenry County College
Brian DiBona
Executive Director
Friends of MCC Foundation