2018/19 Outstanding Sociology Students!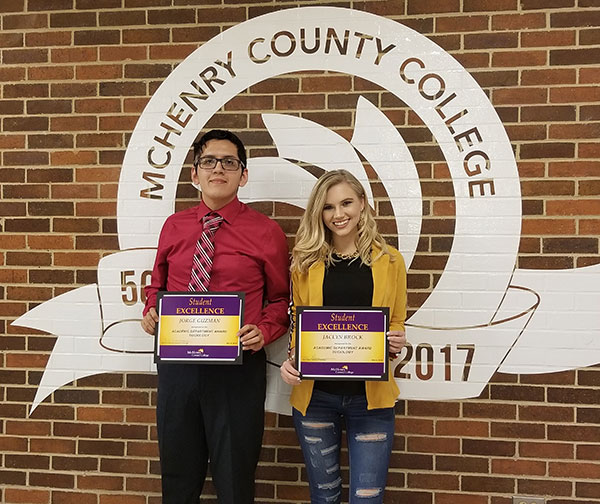 Jorge Guzman and Jaclyn Brock
What is Sociology?
Sociology is the scientific study of society. Sociologists are able to scientifically study society through empirical research as our interactions are patterned. Social structure and culture is a product of society.
If video is not displaying in your browser, you will need Adobe Flash Player or visit What is Sociology »

What is Sociology text version
Who should take Sociology?
Anyone in society!
All of us are social animals who interact with others in the various groups we belong to – our family, school, peers, sports team, church, workplace etc. Our beliefs, thoughts, and actions are a product of the point of time in the society we live in and the groups we belong to. We are so familiar with the things we do that we may never question them. A sociological perspective helps us look at the familiar through a different lens. It helps us understand why we are the way we are!
Why is Sociology important?
The sociological imagination helps us think critically. We are able to understand the impact of the larger social forces on our day-to-day lives. Sociology helps us reflect on the processes in society that impact us, giving us the ability to make the right choices. It helps us appreciate diversity in race, gender, social class, sexuality, age among other factors which shape our lives. These skills are important in increasing career opportunities.
If video is not displaying in your browser, you will need Adobe Flash Player or visit Sociology Classes at MCC »
Sociology Classes at MCC text version
Sociology Majors
Careers
Social Services, Counselors, Psychologists
Administrative Support
Management
Marketing
Services
Teachers, Librarians
Social Science Researchers
Typical Salary Range for Sociology Majors:
$44,000 to $129,000*
Two-years after graduation, about one-quarter of former majors employed full-time are in social service and counseling occupations, most in non-profit organizations dealing with a variety of social problems they explored as part of the major.**
*Bureau of Labor Statistics
**American Sociological Association