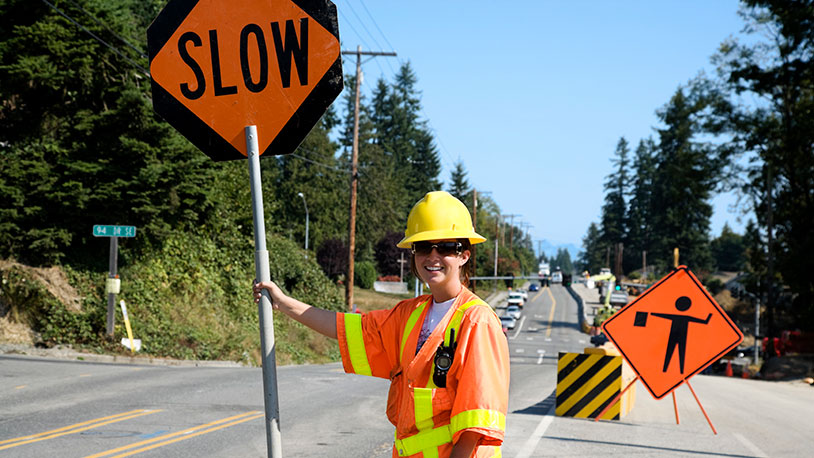 Flagger Certification
Controlling traffic through work areas is one of the most important and dangerous operations in construction maintenance.
Employers, MCC offers a local opportunity for your employees to earn IDOT- and OSHA-required National Safety Council (NSC) certification by completing the NSC Work Zone Flagger Program.

The four-hour NSC certification program meets federal industry guidelines by incorporating classroom instruction, hands-on training, and a  skills test. Course objectives include education to provide safe passage of traffic through, and around, temporary traffic control work zones, and minimize confusion by bringing standard flagging procedures to our nation's roads and highways. 
Your crew will learn flagging procedures, do's and don'ts for flaggers, and how to keep workers safe. NSC certifications are good for three years.
See course dates and register for Flagger Certification »
Employers, are you interested in bringing flagger training onsite to your facility? Contact us at shahcenter@mchenry.edu or (815) 455-8593
Register your employees for flagger certification training »