Download this week's menu for daily specials and soup of the day.
Freshly baked scones $1.75 each, available Tuesday and Thursday.
Soup du Jour small $2.50, large $3.50
---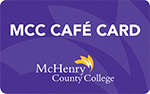 Buy and reload café cards in the bookstore or cafeteria in any denomination. Café cards are debit cards that may be used only in the MCC Café. There is a one-time $1 activation fee; reloading your card is free. Café cards are like cash and cannot be replaced if lost or stolen.
---
Freshly-Baked Bread for Sale, November 30 at 11 a.m.
White $2/loaf
French $2/loaf
Wheat $2.25/loaf
Italian $2.25/loaf
Sourdough $2.25/loaf
Vegetable $2.75/loaf
Sunflower Cracked Wheat $2.75/loaf
---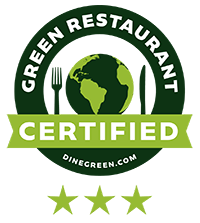 We've earned 3-Star Certified Restaurant status! We were assessed through 46 steps and earned 175.76 GreenPoints™!
Get your caffeine in a delicious and socially-responsible way at MCC! The MCC Café features Conscious Cup Coffee Roasters' freshly-roasted, freshly-ground and freshly-brewed coffee. Conscious Cup Coffee Roasters is a local business that has been roasting socially- and environmentally-sustainable coffees from growers committed to quality, environment, and community since 2010.