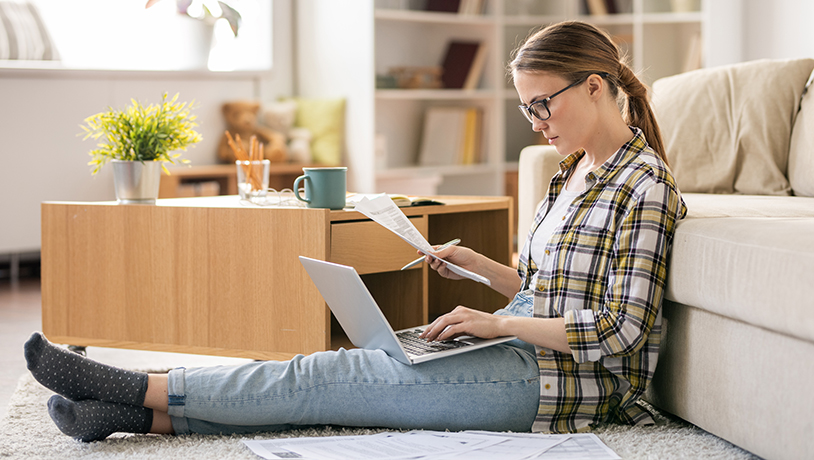 Student Tuition Statement | 1098-T
Important Note: a 1098-T statement in no way suggests that you are eligible for a tax credit. 1098-T statements are for informational purposes only. Please speak with a tax professional or consult the IRS website for more information about whether or not you qualify for a credit.
Find additional information about this form on the IRS website
Get Your 1098-T Form Electronically
Go green and retrieve your 1098-T form faster online!
IRS regulations state that each student who wishes to receive their 1098-T electronically must also provide consent electronically. Therefore, if you wish to take advantage of this, you must visit tsc1099.com before January 15. The instructions are outlined below:
How To Sign Up for Electronic Consent
Enter Site ID: 11461
User Name: Student ID (7 digits)
Password: Last four digits of your SSN for first-time users only

Don't have an SSN? - Enter 0000 for the temporary password and select Login. An automated email will be sent to your email address on file and allow you to reset your password.

For security reasons, you'll be prompted to change your password. Enter your old password (last four digits of your SSN) and then enter a new password. The new password must be seven characters and contain at least one numeric character. Once you've entered your new password, you'll see the consent form.
Read the Online Consent Form for the requirements and specifications. If you agree, select Consent.

Once you consent, you will not be mailed a 1098-T and you must return to the site after January 31 to view/print a copy of your Form 1098-T. Your consent will apply to current and subsequent years.