Friends of MCC Foundation
Make a difference - join the Friends of MCC Foundation and the community in creating an extraordinary legacy of hope, learning and opportunity. Your involvement positively affects all members of our community and sets a precedent that will impact future generations for years to come.
---
Scholarships
Program Grants
Bequests and Planned Gifts
Memorials
Fundraising Events
Event Sponsorships
Donations
Online Newsletter
Education to Empowerment is an exciting women's scholarship program
You will need Adobe Flash Player 8 or later and JavaScript enabled to view this video.
Who Benefits from your Donations
Education to Empowerment Scholarship Recipients
Colleen Duncan
Colleen is a returning adult student and a single mother to three boys ages 12, 8 and 6. She is pursuing an Associates of Arts degree at MCC and plans on transferring to Northern Illinois University to major in Sociology to fulfill a lifelong dream of teaching high school.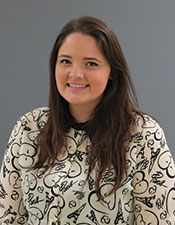 Jessica Norberte
Jessica graduated from Woodstock High School and is pursuing an Associate of Applied Science degree in Culinary Management at MCC. She's planning on transferring to a four year university to pursue a degree in Hospitality Management.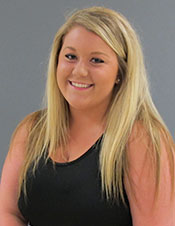 Lindsey Loncsar
Lindsey is a graduate of Huntley High School and will be receiving her Associates in Science in spring of 2015. She will be transferring to Elmhurst College where she will pursue a double major in Elementary Education and Psychology. She will be the first person in her entire extended family to receive a degree.
Amberley Kowalski
Amberley will be continuing her education in the field of nursing with a specialty in oncology.
Brianna Carli
Brianna will be transferring to Illinois State this fall and will be pursuing a double major in psychology and education for a career as a high school psychologist or teacher.
Anna Gallagher
Anna will be transferring to Illinois State this fall and will be completing her bachelor's degree in mathematics and science. She hopes to one day become a math teacher.
Interested in this exciting new women's scholarship program?

Forge Ahead Scholarship Donor and Recipient Luncheon
On Monday, December 1, 2014, the Friends of MCC Foundation hosted a special luncheon for Mr. Mike Klingenberg, main donor of the Forge Ahead Scholarship, and eight of the Forge Ahead Scholarship recipients. The luncheon was hosted in the Scot Room at MCC with lunch and refreshments served. The event was attended by Dr. Vicky Smith, president of MCC, Dr. Tony Miksa, vice president of Academic and Student Affairs and Mr. Matthew Lemke, president of the Friends of MCC Foundation Board of Directors. The Forge Ahead Scholarship provides each recipient $1,500 towards tuition for the semester the scholarship was awarded.
See past scholarship recipients ⇒
---
A word of thanks...
Contact
8900 U.S. Highway 14
Crystal Lake, Illinois 60012-2761
Phone: (815) 455-8721
FAX: (815) 479-7828
Email
Please remember the Friends of MCC Foundation in your will.