Friends of MCC Foundation
Make a difference - join the Friends of MCC Foundation and the community in creating an extraordinary legacy of hope, learning and opportunity. Your involvement positively affects all members of our community and sets a precedent that will impact future generations for years to come.
---
Who benefits from your donations?
A BIG THANK YOU for contributing to my future!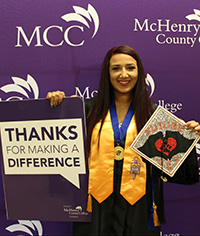 Lilyanna Anbar
Education to Empowerment and Aptar STEM Scholarships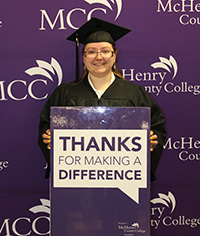 Heidi Dowell
LGBTQA Scholarship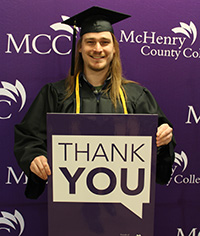 Justin Bradley
Aptar STEM, Darla D. Trimble Memorial, Mary Therese Wendt Memorial, Trustee Emeritus Barbara Walters and Wick Family Scholarships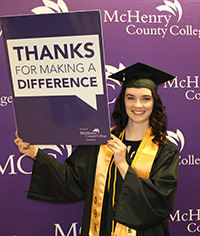 Amanda Cherwin
Carol Larson, John and Marilyn Krenger and Raymond C. Johnson Memorial Scholarships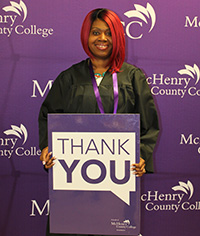 Evelyn Singh
McClain Family Nursing Scholarship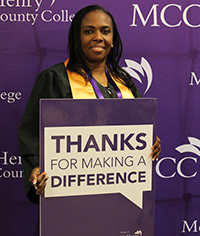 Carol Etienne-John
McClain Family Nursing Endowment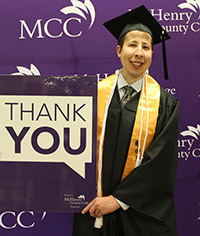 Nicholas Fruehe
Joseph A Blanco Special Needs Student Spirit Award
Alena Hansen
Deb Strout Memorial, Forge Ahead, James Gratton Kenna Memorial, LaVista and Walker Epping Endowment Scholarships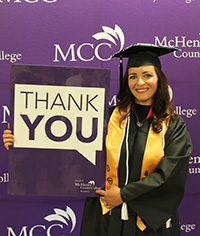 Brittany Knoll
Barbara E. Hardt Memorial ECE Scholarship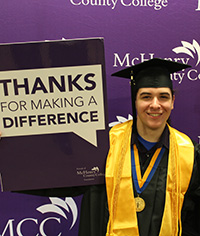 Markus Mikulas
Forge Ahead Scholarship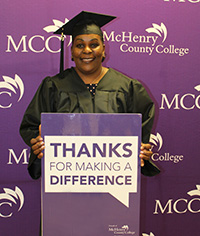 Bernadette Namatovu
Women in Transition Scholarship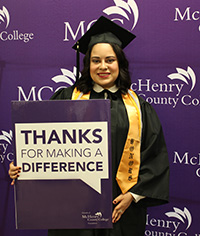 Jazmin Rangel
Forge Ahead and LaVista Scholarship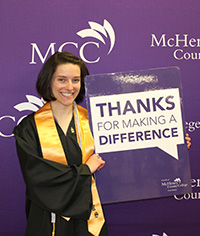 Nora Sherman
Jane S. Erickson Endowment and
Raymond C. Johnson Memorial Scholarships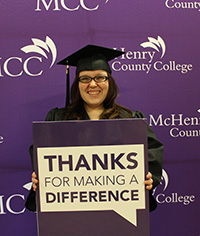 Harlie Theodore
LeCoque Family Foundation and Goodwill Industries of Northern Illinois Scholarship

Following Up with MCC Promise Recipients »
We honored five new scholarship winners at the annual scholarship award evening on July 28, 2016. Congratulations Trace, Emma, Sarah, Natalia and Brianne!
Together we raised over $79,900 to support scholarship recipients. Thank you to everyone who participated in contest sales, raffles and silent auctions.
Goodwill Industries Scholarship Donation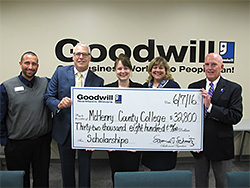 Goodwill presented MCC and the Friends of MCC Foundation with a check for $32,800 towards the Goodwill Industries of Northern Illinois Scholarship Endowment Fund.
When you "Round Up at the Register" at any of Goodwill Industries McHenry County stores, the money raised is awarded to the Foundation to use for scholarships for individuals with a disability. Thank you for supporting this program!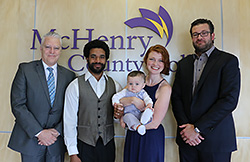 Brandon and Sarah May attended the Friends of MCC Foundation Board of Directors meeting in April to share their gratitude for being selected as scholarship recipients and describing the difference it made in the lives.
A word of thanks...
"This scholarship will help me continue my studies and hopefully obtain my goal of being a dentist. This gift will help me reach my goal."
- Brandt
"With this scholarship I will be studying psychology at MCC and hope to someday start my own practice as an adolescent clinical psychologist. "
- Kaitlyn
"Being awarded this scholarship is such a great help to me. I feel my goals are so close I can reach out with one hand and grab them. Thank you MCC Foundation!"
- Jacqueline
"The scholarship I received to MCC has meant everything. Thanks to this opportunity, I will be the first in my family to complete college."
- Alejandro
"My scholarship to MCC was a miracle. I have earned my GED and I'm well on my way to a college degree."
- Jacqueline
"My scholarship from MCC helped make it possible to change careers at 40 and pursue my lifelong interest in horticulture."
- Scott
"No one in my family has ever earned a college degree, but with my scholarship to MCC, I am on the way to being the first."
- Laura
Contact
8900 U.S. Highway 14
Crystal Lake, Illinois 60012-2761
Phone: (815) 455-8721
Fax: (815) 479-7828
Email
Please remember the Friends of MCC Foundation in your will.