Tatiana Arriola
Student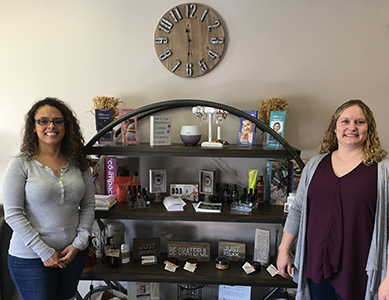 As a student in MCC's Medical Billing and Coding program, Tatiana Arriola is training to help patients by managing some of their most critical data: medical bills.
In the program, students learn the ins and outs of medical terminology, coding, and reimbursement procedures to accurately code the medical bills that are submitted to insurance companies, managed care plans, and Medicare.
Tatiana first enrolled in the program in January of 2019—but as her studies continued, she knew she wanted to further her understanding of the field by applying her knowledge and earning on-the-job experience.  
With the help of MCC's Career Services office, she landed an internship at Lake-in-the-Hills-based TLC Chiropractic in July of 2020.
"My goal is to pursue a job in a doctor's office rather than a hospital, so this internship was a perfect fit for me," Tatiana said of her experience.  
Some of the duties she handled in the office included scheduling appointments, answering the phone, filing insurance claims, and billing.
"Tatiana initially began as a front desk receptionist learning the software we use for scheduling and collecting payments," said Dr. Jen Pishotta, owner of TLC Chiropractic. "Then we gradually showed her the process of billing insurance claims—which she became proficient in quickly. She received real-life practice with the skills she was simultaneously learning in the classroom. It was a great experience all around."
"I've learned so much about how insurance and coding work—and how to apply that knowledge to a job," Tatiana said. "I've also really enjoyed building a relationship with the patients and seeing how we help them."
Learning from and working with Dr. Jen has also been extremely rewarding, Tatiana noted. 
For more information on MCC's internships, visit www.mchenry.edu/internships or email careers@mchenry.edu.