2020 Distinguished Alumni Award Recipient - Ken Schmidt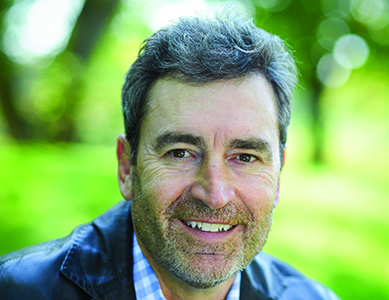 Ken Schmidt, a sought-after keynote speaker and communications consultant, is the former director of communications for the Harley-Davidson Motor Company. In this role, he played an active part in one of the most celebrated turnarounds in corporate history—and got paid to ride motorcycles. He is the author of the 2018 book Make Some Noise: The Unconventional Road to Dominance, which details stories and insights about the road to building a fanatically vocal customer base, creating a passionately loyal corporate culture, and developing leaders who inspire and motivate.
"Whether I'm talking about how perfectly average people can do extraordinary things or explaining how to build an entirely new corporate culture, rekindle relationships with customers, or reach out to new ones in completely non-traditional ways, I'm teaching people to throw conventional approaches out the window. I see opening hearts and minds as my life's work," said Schmidt.
Today, Schmidt shares his expertise with many of America's leading brands, but is happily "semi-retired," which allows him to pursue his other passions. Although currently living out of the area, Ken continues to support a scholarship at MCC. In 2018, he filmed a short video to help inspire others to engage with MCC and the Foundation.