2020 Distinguished Alumni Award Recipient - Dr. Frances Glosson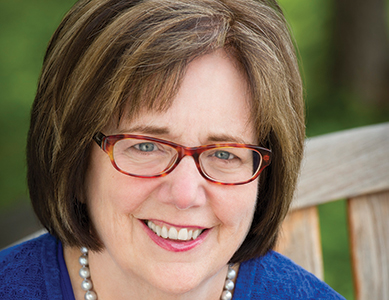 McHenry County College and the Friends of McHenry County College Foundation have named Dr. Frances Glosson as a winner of the 2020 Distinguished Alumni Award. Dr. Frances Glosson has been the embodiment of service leadership for more than 40 years. With an expertise in organizational communication, she served on Centegra's Senior Leadership Team as their expert resource for all regulatory accreditation and certification programs. Her special talents in education, leadership, and research—as well as her knack for bringing people together—have helped her build many strong, healthy programs that benefit our community today.
In addition to earning her doctorate degree, one of her most significant accomplishments was becoming one of the founding members of Leadership Greater McHenry County (LGMC) in 2004. Dr. Glosson led the development of the curriculum that remains largely in place today. She remains actively engaged with the organization and has made a personal impact on nearly every one of the over 400 LGMC alumni.
Dr. Glosson previously served as a Trustee for MCC, and dedicates much of her time to promoting the College and its importance within McHenry County. She continues to assist doctoral students with their dissertations and, through LGMC's Leadership and Learning Academy, has facilitated strategic planning processes for over 50 for-profit and non-profit organizations both locally and nationally.