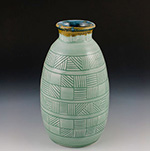 Does the Art Department offer ceramics courses?
Yes, we offer a variety of credit ceramics courses for beginner and intermediate students.
What equipment does the studio have?
Students have access to:
Geil gas kiln
Computerized electric kiln
Raku kiln
Porcelain pugger
20 electric wheels
Extruders
Slab rollers
Puggers
What are students doing in ceramics classes?
See examples of ceramics students' work.
Who teaches the ceramics courses?
What job opportunities are available to ceramics majors?
Students who earn a degree in ceramics work as curators, professional ceramists and teachers.
Student participate in a grassroots movement to help end hunger that promotes community projects that support food banks and soup kitchens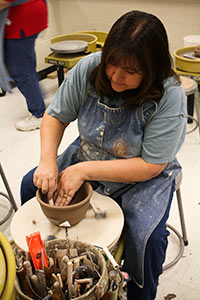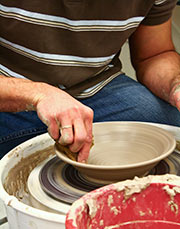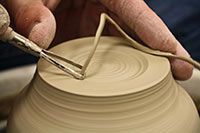 photos by MCC alumn Brian Bieschke