MCC nursing programs are designed to build on each other and may be transferred to bachelor of science and graduate-level programs. Supporting courses can accommodate full or part-time schedules, and we offer classes days, evenings, weekends and online.
Find out how to get started!
Attend a nursing information session.
Accreditation Review Visit by the ACEN
Date: February 27 at 3 p.m. in E203 - Site review for initial accreditation for our Associate degree nursing program by the Accreditation Commission for Education in Nursing. (ACEN)
Meet the site visit team and share your comments about our Nursing program.
Written comments are also welcome, submit by February 19, to:
Dr. Marsal Stoll, Chief Executive Officer
Accreditation Commission for Education in Nursing
3343 Peachtree Raod NE, Suite 850
Atlanta, GA 30326
or email mstoll@acenursing.org.
Want to prepare for your career as a Registered Nurse (RN) without incurring unnecessary debt? Graduate from MCC's AAS in Nursing program and take your National Council of State Boards of Nursing Examination (NCLEX-RN®), the final step to licensure as an RN.
FAQ about the Nursing AAS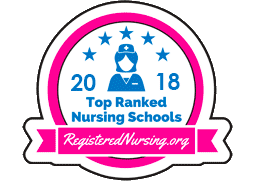 MCC is ranked #7 Nursing program in Illinois !
Registered Nursing has ranked the top 30 schools of 75 state-approved and accredited program offerings in Illinois based on first-time test taker pass rates of the NCLEX-RN exam.
Already an MCC student?
Contact Department Chair: (815) 455-8710.
Interested in getting started at MCC?