Together, We're Making a Difference
We're hoping that 50% of MCC employees will participate in the Employee Giving Program. Will you join us? Our collective effort in increasing the employee participation will demonstrate to our students and other donors that we believe in and support the mission of MCC.
MCC employees have already committed over $25,000 in gifts and pledges in FY 2015 to help our students realize their educational dreams. Help us reach our campaign goal of $30,000 this fiscal year.
No amount is too small, and with payroll deductions, giving is easy!
If everyone gave just $1 per paycheck, we'd be on our way to helping more students afford a college education which in turn helps keep McHenry County's local economy vibrant and healthy.
Every dollar is an important investment towards making a difference in the lives of MCC students! 

Scholarship Recipients Give Thanks and Express Appreciation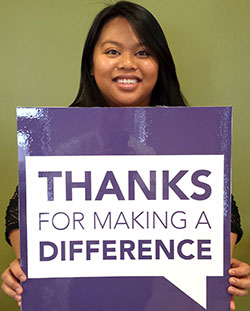 Jamie Lee Sacramento
AAUW C.L. Branch Scholarship, Eileen Phipps Memorial Scholarship and MCC Alumni Scholarship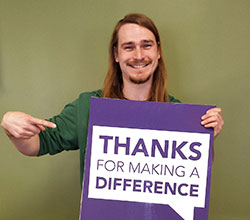 Justin Bradley
Trustee Emeritus Barbara Walters Scholarship and Wick Family Scholarship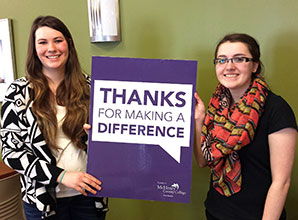 Jacqueline Flieth
Eric Stricker Culinary Scholarship and Forge Ahead Scholarship
Allison Steiger
Forge Ahead Scholarship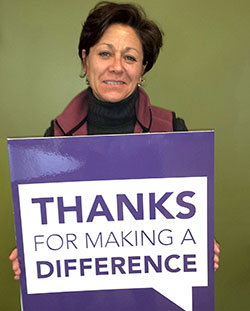 Pamela Poe
Wickersham Family Horticulture Scholarship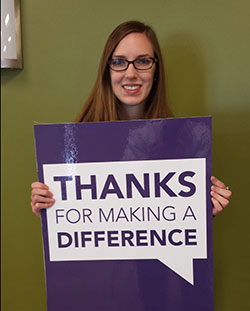 Paige Bauske
Bill Grey Memorial Art Scholarship & Joe Blanco Benevolent Heart Scholarship
The employee campaign will help support MCC students through our general scholarship funds.  We are tremendously grateful to all who can contribute to the Employee Giving Campaign and for your support in the Friends of MCC Foundation and MCC students.