Friends of MCC Foundation
Make a difference - join the Friends of MCC Foundation and the community in creating an extraordinary legacy of hope, learning and opportunity. Your involvement positively affects all members of our community and sets a precedent that will impact future generations for years to come.
---
Who benefits from your donations?
A big thank you for contributing to my future!
Scholarship Recipients
2018 Spring Graduates!
---
To date, E2E has awarded $168,000 in scholarships to 21 female MCC students!
---
Celebrating a few of our scholarship students' graduation!
Reiland Family Veterinary Assistant Scholarship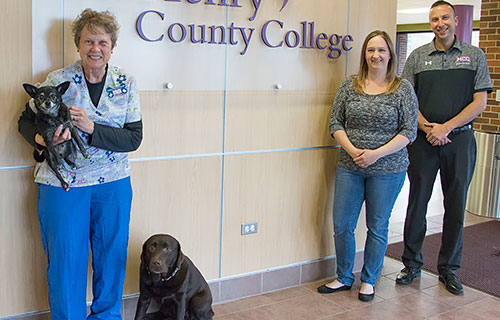 Kathy Reiland established the Reiland Family Veterinary Assistant Scholarship which will assist a non-credit student pursuing this certification.