Friends of MCC Foundation
Make a difference - join the Friends of MCC Foundation and the community in creating an extraordinary legacy of hope, learning and opportunity. Your involvement positively affects all members of our community and sets a precedent that will impact future generations for years to come.
---
Scholarships
Program Grants
Bequests and Planned Gifts
Memorials
Fundraising Events
Event Sponsorships
Donations
Online Newsletter
Who Benefits from your Donations
Education to Empowerment Scholarship Recipients
Colleen Duncan
Everything is going wonderfully for me as I begin my last semester at MCC. When I began my journey at MCC, I set a goal to graduate in two years but with a 4.0, and I'm thrilled to be in a position to achieve both goals. I'm proud to say that I have been accepted to NIU for the fall of 2015.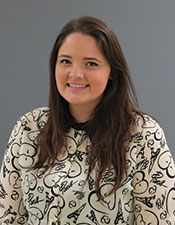 Jessica Norberte
I am looking forward to getting back to school for the spring semester. I will be taking Culinary Arts 4 which involves cooking for the restaurant on campus. I recently visited Kendall College and Roosevelt University and have applied to both schools. Thank you for this wonderful opportunity.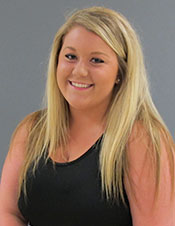 Lindsey Loncsar
I am still searching for schools to transfer to this fall, and I am excited to say I've narrowed it down to Illinois State and Roosevelt in Chicago. I am the president of Phi Theta Kappa, and honored to be nominated for an international distinguished officer award.
Amberley Kowalski
I will be attending Concordia University in Meqoun, Wisconsin in the fall. I'm really excited about it, because my brother Tanner is in his 2nd year of pharmacy school there. We will graduate together, something I think is very cool that we can experience together.
Brianna Carli
I am currently starting my second semester at Illinois State studying Psychology in the honors program. After receiving my degree, I plan to continue my education to earn a master's degree in Psychology.
Anna Gallagher
This spring semester, I am taking: Introduction to Manufacturing Process, Professional Development in Technology, Power Technology, Physics, and Intro Technical Drawing and Constraint-Based Solid Modeling. Thank you again for being a part of my life.
Interested in this exciting new women's scholarship program?

Sage Scholarship Donor and Recipient Luncheon
Mr. Vince Foglia. Sr., Vince Foglia and Mr. Richard Naponelli visited MCC on Dec. 19 for a luncheon to meet the recipients of the Sage Products College Opportunity Scholarship and the Sage Products Nursing Scholarship. Mr. Vince Foglia. Sr., Vince Foglia and Mr. Richard Naponelli also toured the MCC Nursing labs for a demonstration of the SimMan the newest version of a state-of-the-art teaching tool that arrived recently to the MCC nursing lab, thanks to a recent generous donation from the Foglia Family Foundation to the Friends of MCC Foundation.
See past scholarship recipients ⇒
---
A word of thanks...
Contact
8900 U.S. Highway 14
Crystal Lake, Illinois 60012-2761
Phone: (815) 455-8721
FAX: (815) 479-7828
Email
Please remember the Friends of MCC Foundation in your will.