MCC nursing programs are designed to build on each other and may be transferred to bachelor of science and graduate-level programs. Supporting courses can accommodate full or part-time schedules, and we offer classes days, evenings, weekends and online.
Find out how to get started!
Attend a nursing information session.
Want to prepare for your career as a Registered Nurse (RN) without incurring unnecessary debt? Graduate from MCC's AAS in Nursing program and take your National Council of State Boards of Nursing Examination (NCLEX-RN®), the final step to licensure as an RN.
FAQ about the Nursing AAS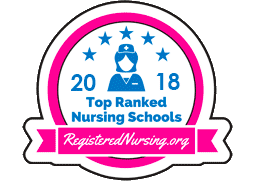 MCC is ranked #2 ADN program and #4 #RN program overall in Illinois!
Registered Nursing has #ranked the top 30 schools of 76 state approved and accredited program offerings in #IL based on first time test taker pass rates of the NCLEX-RN exam.
Already a MCC student?
Contact Department Chair: (815) 455-8710.
Interested in getting started at MCC?
I'm not an MCC student, send me more information ⇒ about this program and MCC.