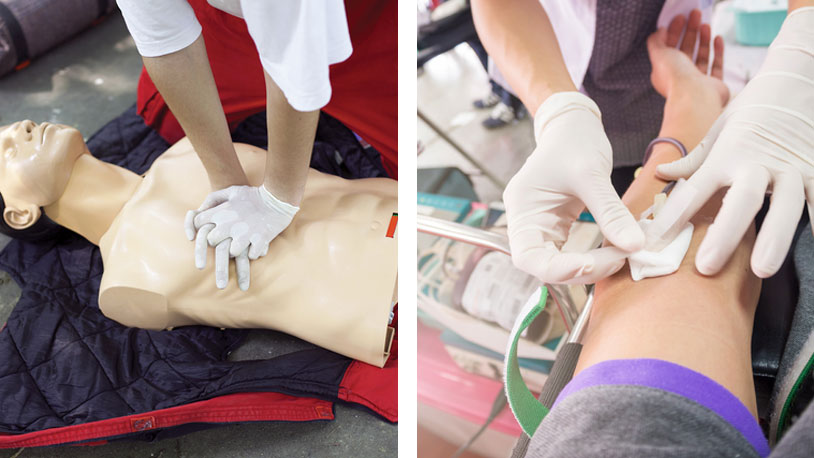 Workforce Training for Healthcare Careers
Build stackable credentials with MCC's noncredit healthcare certification programs. Receive a nationally-recognized certification through National Healthcareer Association (NHA) as an electrocardiogram technician, phlebotomist, patient care technician, or clinical medical assistant.
By completing patient care technician training, taking the National Health Careers Certified Patient Care Technician/Assistant (CPCT/A) certification exam and completing the phlebotomy course, you're eligible to sit for the National Health Careers Medical Administrative Assistant (CCMA) certification exam and increase your earning potential and career opportunities as clinical medical assistant.
Each course includes the price of taking your initial certification exam through NHA on campus after successful completion of the course.
Or, are you looking for credit certificates and AAS degrees like:
---
Registering for the First Time?
The first time you register online, see www.mchenry.edu/myMCC and select: Register for Workforce and Community Development Classes »
To search for a class, enter search criteria such as a keyword (ex. painting) or the course code number. Or, try selecting a Topic Code using the arrow for the drop-down menu.
Select a class for registration and select Submit.
Complete the required personal identification information and payment information, then select Submit.
You'll receive an email containing information about using your own "myMCC" account to register for classes on online within two business days.
For more information, contact Justin DeBolt at (815) 479-7879