Linda Reagle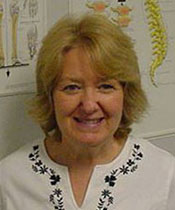 Secretary/Receptionist
Education
AA Administrative Office Management, McHenry County College
Certification
Position
Handle daily secretarial operations of the fitness center which include:
Front desk duties of appointments, greeting, filing, and helping students and members
Provide support to the Fitness Specialists and HFE 120 Physical Fitness Instructors
Organize and maintain student and participant records to include printing of of usage time in the fitness center.
What I enjoy about MCC
I enjoy greeting/helping all the students and members who workout in the Fitness Center.
The instructors and staff are very dedicated to helping students and community members in the area of fitness, and a pleasure to work for. The Fitness Center at MCC is truly a great place to work.