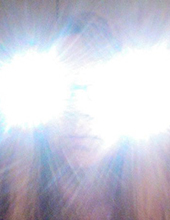 Lee Stanton is an artist, art historian, and educator. She received a Master of Fine Art in Studio Art from Northern Illinois University, a Master of Education from the University of Illinois Urbana-Champaign, and will complete a Master of Art in Art History from the University of Illinois at Chicago in December 2015.
Her work has been included in numerous exhibits and juried shows and has received several awards. Lee's research interests include Byzantine and Islamic art and architecture – specific areas of focus include the function of Marion Icons in Post-Iconoclastic Constantinople, the history of Hagia Sophia, and Ilkhanid manuscript illustration. Lee is also interested in contemporary art, art criticism, and aesthetic theory.
Lee currently teaches Art Appreciation and Humanities at MCC and has been teaching at MCC since 1998. She is also a course developer and designer for Columbia College of Missouri's online campus where she teaches Art Appreciation and participates in the Columbia College Study Abroad program. "I love to travel and see art and architecture from all over the world with my students."
See more of Lee's work at her professional website.